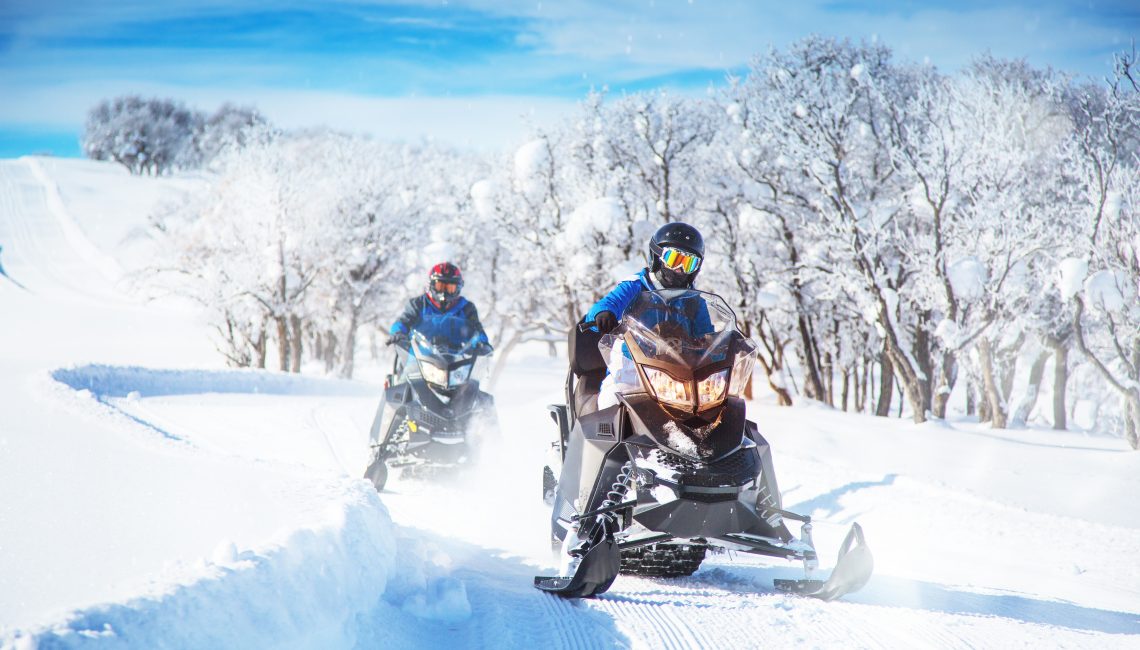 It's the season for winter sports. As Canadians eagerly go out in the freezing temperatures and stay active, winter gets a whole lot better. Before you engage in winter activities, remember that safety is a priority. If you own a business that offers snowmobile rentals to guests, make sure you take the right steps to protecting your business and your clients. With proper insurance coverage, you can operate your business with the peace of mind knowing that both you and your clients are protected.
Snowmobiling is an all-time favourite Canadian activity. With the majority of people participating in winter fun with snowmobile rentals, there needs to be better awareness about rental insurance. Whether you're hitting up a trail with a guide, renting through a hotel resort or you own a snowmobile rental company, this is what you need to know about snowmobile rental insurance.
Travelling? Your insurance back home may cover you.
If you are travelling and looking to rent a snowmobile, your rental insurance may cover you. Some policies are extensive in coverage to accommodate you, which means your insurance will be applicable wherever you decide to snowmobile. However, this isn't always the case; make sure you contact your insurance provider to find out the specific details of your policy and to check if your policy includes proper liability and collision coverages. This will protect you should you crash or damage the snowmobile during your time on it or if you hit another vehicle, person or object. If you don't have collision coverage, you won't be covered for costs specific to these damages.

Rental Companies can have their own Insurance Policies too
Rental companies have the option to offer insurance packages to guests. If you are purchasing from a rental company, the insurance package will include collision coverage, bodily injury liability and property damage coverage. Some companies may also offer medical insurance should you suffer an injury on the snowmobile that will cover your medical costs.
Instructor and Supervisor Liability is a must
Professional liability is an insurance coverage that will protect the instructors your business employs should they be sued or accused of improper teaching. This can happen if a guest suffers an injury from poor or inadequate response time to an emergency and misinformation.  The employee and the company's name should be listed on the policy, as both are involved in these scenarios.
Cover your snowmobiles with Rental Products Liability
Rental products liability is a commercial policy that will cover your rental snowmobiles. There are many scenarios in which this insurance could be of great use. For example, this would apply if a snowmobile is rented out to an untrained person. Should the snowmobile be stored insufficiently or there be improper maintenance issues, this insurance will provide coverage. Another scenario would be if the snowmobile equipment suffers unexpected failure.
Commercial General Liability coverage protects your business
Liability insurance is a type of coverage that helps cover risks associated with property damage or physical accidents, such as slip and falls that occur on business property. It covers damages to snowmobile renters, settlements when sued, and lawsuit costs.
If you're eager to hit the trails or to provide a safe snowmobile experience to your customers,  staying informed about insurance options is a must. Contact an Oracle RMS representative as we have the experience to assess and analyze your situation and exposure to risk. By preparing yourself for risk, you can rest easy knowing you have Oracle RMS in your corner and can help you make the most out of this winter.