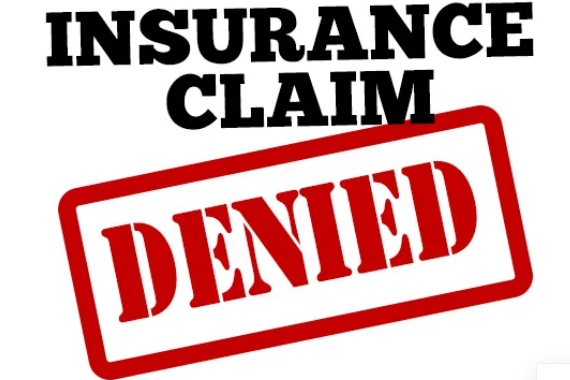 Consider, for example, if you're in a grocery store parking lot. Someone backing out accidentally strikes the side of your car and leaves a sizable dent in your passenger-side door. Suffering any kind of loss is an emotional time, and it can be even more stressful to have to pull yourself together and submit a claim to your insurance provider.
But what if that claim gets denied?
Filing a claim is an extremely intricate process, one which requires great attention to detail. Claims can be denied because of minor errors, such as submitting for non-covered services, not being filed on time, inconsistent information, and more. By being proactive and understanding your insurance coverage, many of these situations can be avoided, and clients can get their claim approval easier. Highlighting some of the most popular claim submission mistakes may benefit clients in the future when they are submitting a claim of their own and can reduce the odds of making a mistake.
Read on for five of the most common reasons why an insurance claim gets denied.
1. Violating the conditions of your policy.
Insurance policies contain very specific sets of rules that must be followed. These are known as Statutory Conditions. If those rules are breached or violated for any reason, and your insurance carrier finds out, there is a chance your claim could be denied. One of the most common policy violations is using a personal-use vehicle to do commercial deliveries. Because commercially used vehicles are considered "higher risk" and are used more often than personal-use vehicles, they'll need special coverage. Not disclosing that your vehicle is being used for deliveries or other business purposes counts as a violation of the conditions of your policy and if you're involved in a wreck while doing deliveries, any claim you might submit could be denied.
2. Failing to disclose information to your provider.
Honesty is the best policy when it comes to keeping your insurance provider in the loop. You should always update them on any changes that need to be made, as they have a right to deny any claim if there is reason to believe that the information you have provided them is not true. Something as small as an incorrect address could result in troubles with your coverage. Thereare plenty of situations where you'll need to phone your home or auto provider to inform them of changes to your situation, including:
If you change your address
If you buy a vehicle
If the primary driver of the vehicle changes
If your vehicle usage changes
If more people will be driving your car
If a driver on a vehicle receives a license suspension
If you no longer meet the qualifications of an insurance discount
…etc.
 3. Not submitting all the necessary information.
Missing documentation is another common reason for a claim being denied. While processing a claim, an insurance company might need to verify the details regarding the loss, and they'll ask for certain documentation to complete this verification. Documents can include a variety of information, including bills, licenses, invoices, evidence of the accident, or anything else of relevance. If these documents are not submitted, you could risk your claim being denied. This can be resolved, however, by re-submitting the claim with the proper documentation (so long as you re-submit the claim within an applicable timeframe to do so.)
4. Illegal activity was connected to the loss.
This might seem obvious to most, but plenty of policyholders will still try to submit claims where illegal activity was connected to the loss. If you use your vehicle for illegal activities or you live in a home where illegal activities are being conducted, your claim could be denied. Here are some examples:
You were driving with a suspended license and got into a wreck. This will likely result in a claim being denied but could also risk a policy cancellation.
You were convicted of a DUI during the time of an accident.
You fail to disclose a criminal record within the past 3 years.
Policyholders who submit claims that are connected to illegal activity may not only risk having their claim denied, but also their insurance cancelled, depending on the circumstances.
5. The claim was not filed on time.
Following a loss, you'll have a specific amount of time to file a claim, which will then be submitted and considered for payment. If you fail to submit a claim before its due date, it will be denied. Even if all the documentation in the claim, all the information, etc., it can be denied if it's not submitted in time. This also applies to re-submitted claims, if they are submitted after the filing date has already passed.
In Summary 
Insurance coverage is designed for peace of mind as it ensures coverage and shares risk when you need it the most. It's a must-have to reduce the impact of loss and provide protection for you and your loved ones. If something happens, it's important to be aware of the claims process, know what is covered in your policy, and submit on time to avoid risking your claim being denied. An annual review of your policy or policies is always a good way to keep on top of things.
For more general insurance tips, see our resources here.
Consider working with an insurance broker to review the coverage detailed in your policy or get a free quick quote today with Oracle RMS and one of our brokers will get in touch with you ASAP.
[CTA/Get a Quote]
For more details visit www.oraclerms.com or call now at 1-855-884-6150 to talk to our licensed insurance agents. You can also write to us at info@oraclerms.com