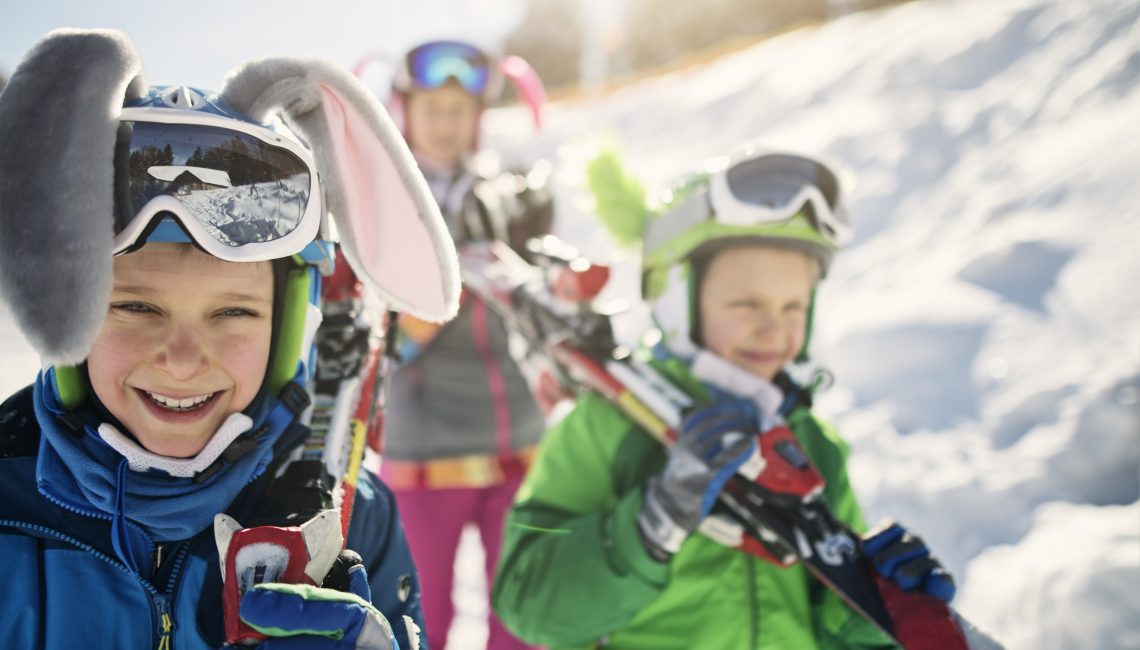 In 2020, March Break in Ontario is from Monday, March 16th to Friday, March 20th. As children have the week off from school, it's the perfect opportunity to spend some quality time as a family. While some families jet off to the Caribbean in search of warmer weather, others do "staycations" to enjoy the sights, sounds and attractions of their city, town or province. If you're staying in town this March Break, there are many wonderful activities and day outings available to make this March Break a worthwhile one.
Brave the cold & take it outdoors
Bundle up Indoors
Visit the 

Ontario Science Centre in Toronto

. Take a day trip and explore the many different exhibitions, learning centres, interactive areas and more. Not only will it be educational for the kids, but it will also be a fun-filled learning experience for all You can even enjoy a family sleepover in the centre where you will be able to explore the exhibit, participate in fun games, and enjoy a dance party in your pajamas with other families.

Bring your children to the 

London Children's Museum

. Children are given the opportunity to explore and learn through hands-on interactive experiences in an environment created just for kids! The museum is a special place where children can explore and participate in exhibits where they can see where dinosaurs lived, can crawl through caves, pretend to be floating in outer space and be a postal worker in a neighbourhood.

Take a step back in time to visit North York's 

Pioneer Village.

Take an interactive tour through pioneer village where you can take horse rides, try delicacies from the pioneer times and buy goodies at the general store! Pioneer village is a frozen snapshot of life during that period of time, with homes, locksmiths and printing stores representative in history, just to name a few. With demonstrations, children will learn how the pioneers lived and thrived in 1867.

Take a drive to the 

Hamilton Children's Museums

. All visitors will get to participate in an immersive experience where kids enjoy self-directed play. Current exhibitions include: fishing on a dock, sailing on a ship, building forts and running a kitchen. Create arts and crafts with the kids or participate in board game night! 

SpringFestTO

is an indoor park that provides fun for children and families! Choose between inflatable activities, mechanical rides, interactive shows and the arts and crafts club. There are areas for toddlers to join in on the fun too.

Participate in a true Canadian activity by tapping fresh real maple syrup! You can watch the process of tapping and cooking maple syrup and try some fresh warm syrup and snow rolled syrup lollipops. Take a break with a wagon ride and enjoy many more activities. Check it out at Kortright Centre, Bradley Museum, Crawford Lake, Bruce's Mill, Bronte Creek Provincial Park and Horton Tree Farms.

Visit the 

SugarShackTO

. Their weekend long event is free for all and includes ice carving competitions, obstacles courses, live music and shows and interactive ice games and activities for everyone! Visit the winter marketplace that includes many Canadian favourites and maple syrup treats.

Calling all comic books, cosplay, sci-fi, gaming and anime fans! 

Toronto Comicon

is taking place during March Break and is perfect for all-ages. Meet celebrity guests, play games, join in on classes and participate in interactive activities with the children!

KIDS FEST 2.0

is the place to be with the family. This indoor festival packs a hug to-do list. Enjoy arts and crafts, activities, live entertainment, huge playgrounds, rides and more. Kids fest is a great festival to spend time during March Break.
No matter where you go, near or far, at the end of the day, it's who you spend time with that matters most. Take the opportunity to spend quality time with the family creating memories that will last forever. If you plan on taking a road trip, ensure your family is protected with auto insurance. If you're staying overnight elsewhere, ensure you have adequate home insurance and home security to protect your home while you're away. March Break is all fun and games, but it's important to remember to protect yourself so the break doesn't end off on a sour note!