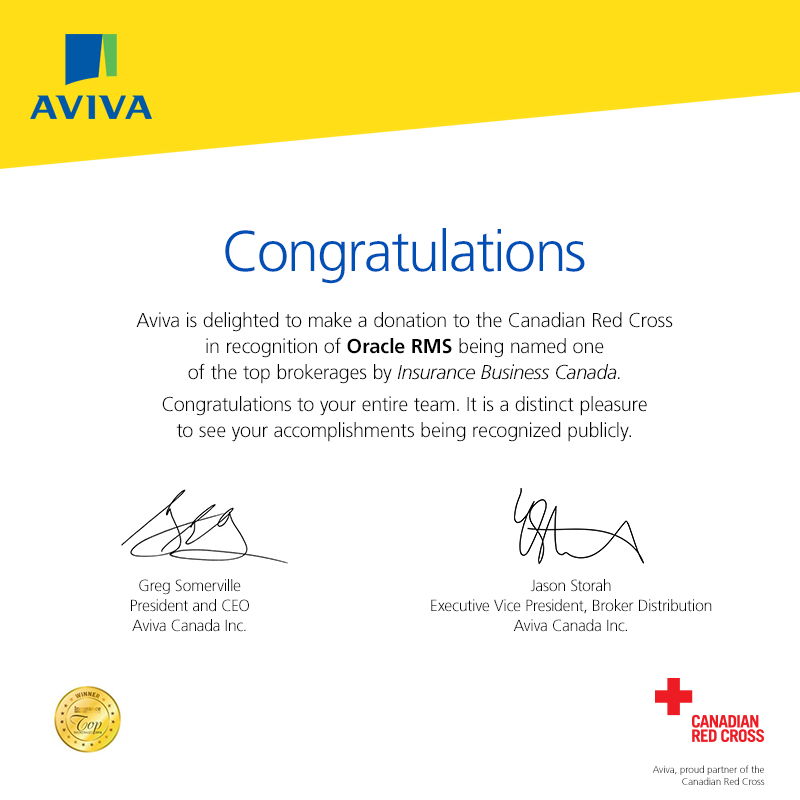 Oracle RMS has been committed to providing a unique client-focused approach to insurance solutions, offering custom insurance packages for a variety of services and industries.
In 2016, we are proud to announce that we have been selected by Insurance Business Canada as a top Canadian broker. Insurance Business Canada uses a network of revenue metrics combined with personnel analysis, client volume, culture, and other factors to make their nominations.
Over the years, our commitment to providing an excellent overall service has only grown as we continue to innovate and improve year over year. This award is only possible thanks to the hard work of each member behind our team at Oracle RMS.
We aim to continue to uphold our reputation as a top insurance broker in Canada for many years to come. We would like to thank Aviva for making their donation to the Red Cross in recognition of the award.