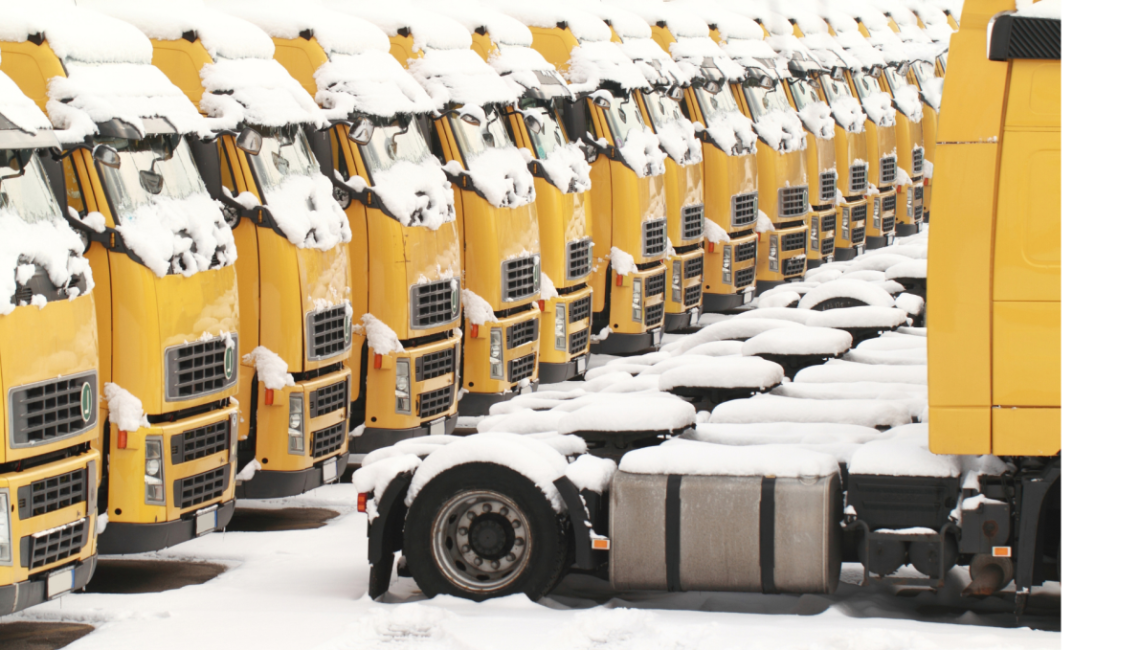 Rust and ice can add wear and tear to your vehicle. Learn how you can protect your fleet this winter.
Introduction
If there's one thing that drivers and car salespeople can agree on, it's that rust and corrosion can single-handedly bring down vehicle values. Cosmetic concerns aside, corrosion can damage your car's wheels, brakes, and electrical system beyond repair if it's allowed to spread. 
As a business owner with a commercial fleet, you have a vested interest in keeping your vehicles on the road as long as possible. Read on to find out how you can keep your fleet safe from rust and ice this winter.
What Winter Means for Your Commercial Vehicle
At its core, corrosion is a chemical reaction that breaks down metal objects, like cars and trucks, over time. 
During winter, your fleet will see a lot of water and ice simply because of weather and road conditions. In addition, it's not unusual for salt and dirt to create cracks in your vehicle that can speed up the oxidizing process. 
For this reason, fleet owners have to be especially vigilant during the colder months.
Use These Tips to Protect Your Fleet This Winter 
Our top winterizing tips for vehicle owners include:
Check Your Gas:

As the temperature drops, frozen water vapor can collect in your gas tank and leave your engine unable to start. Just to be safe, you'll want to make sure that your gas tank is always at least half full.  

Update Your Commercial Insurance:

In winter, it's all too easy for accidents to happen. If your vehicle is involved in a collision, you'll want to make sure that you have adequate coverage through your

commercial auto insurance policy

.

Change Your Tires:

Even though all-weather tires sound like they should be ideal for all seasons, winter tires may be better if you're expecting to drive in icy conditions. 

Rustproof:

With rust, an ounce of prevention is quite literally worth a pound of cure. The right anti-rust treatments can help you stop corrosion in its tracks.
Your Anti-Rust Treatment Options 
For commercial fleets, there are two primary rustproofing options:
1. Oil With Paraffin Added to It
This anti-rust treatment is a popular yearly solution that can protect both your vehicle's "hot zone" areas and the hard-to-reach spots that are especially at risk of corrosion.
2. Electronic Rustproofing
This relatively new rustproofing method uses electrical currents to disrupt the rusting process. 
Winter-Proof Your Fleet With Oracle RMS
When your livelihood depends on keeping your vehicle fleet in good shape, protecting your investment just makes sense. Request your FREE commercial auto insurance quote today!