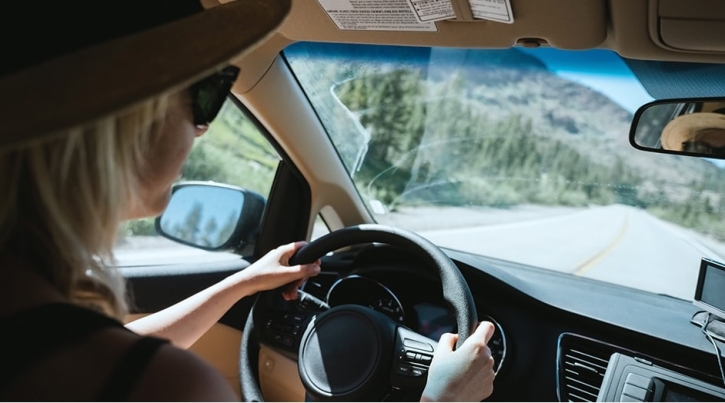 Content courtesy from the Economical Insurance website.
When it comes to shopping for car insurance, you've got options. The good news is, these options and add-ons give you the flexibility to get protection that best suits your specific needs. But for many, it's that picking and choosing stage that can be a challenge — so we're here to make it a little easier for you.
In addition to your mandatory car insurance coverages, there are a wide range of optional coverages available (like rental vehicle coverage and roadside assistance, for example). For simplicity's sake, let's focus on the ones that are designed to cover physical damage to your vehicle.
Note: There may be some differences in availability between provinces, so reach out to your licensed broker to learn more about the specific coverages available to you.
Collision coverage
Collision coverage is designed to cover the cost of repairing or replacing your damaged vehicle when you're involved in a collision — even when the collision is your fault.
If you live in a province with direct compensation property damage (DCPD) coverage, the mandatory DCPD section of your policy will cover physical damage to your vehicle when you're not at fault for a collision — but you'll still need collision coverage if you want to be protected when you are at fault.
Comprehensive coverage
Comprehensive coverage is for damage to your vehicle that was not caused by a collision. This includes damage caused by things like vandalism, hail, falling objects (like a tree branch or boulder), fire, theft, lightning, windstorms, animals, and earthquakes. You'll need comprehensive coverage if a rock hits your windshield or a tree branch falls and dents your hood.
Specified perils coverage
Specified perils coverage is exactly what it sounds like: coverage for specific events (perils) that are outlined in your policy. This typically includes damage caused by things like fire, hail, lightning, theft, and earthquakes — but it doesn't cover vandalism, falling objects, or animal damage. If you purchase specified perils coverage, be sure to read through your policy so you know exactly what kind of damage will be covered — and know that all other types of damage will be excluded.
All perils or all risks coverage
All perils (or all risk) coverage combines and adds to the protection provided by collision coverage and comprehensive coverage — and if you buy all perils coverage, you don't need to worry about any of the others. As the name implies, an all perils policy is the broadest kind of physical damage coverage money can buy.
How to decide what's right for you
These coverages may be optional (unless you lease or finance your vehicle), but driving without any kind of physical damage coverage can be risky. Not only will you be on your own if you're responsible for a collision, but you'll also have to pay for repairs yourself if a stone chips your windshield or your car is damaged in a hail storm.
Some drivers who have older, fully paid-off vehicles decide to opt out of physical damage coverage to lower their car insurance premiums — but if you go this route, remember that you'll need to cover the costs yourself if something goes wrong. Most drivers select all perils coverage or bundle collision and comprehensive coverage to make sure they'll be covered in as many situations as possible.
If you'd like to review your current car insurance policy or learn more about your optional coverages, talk to your licensed broker today.