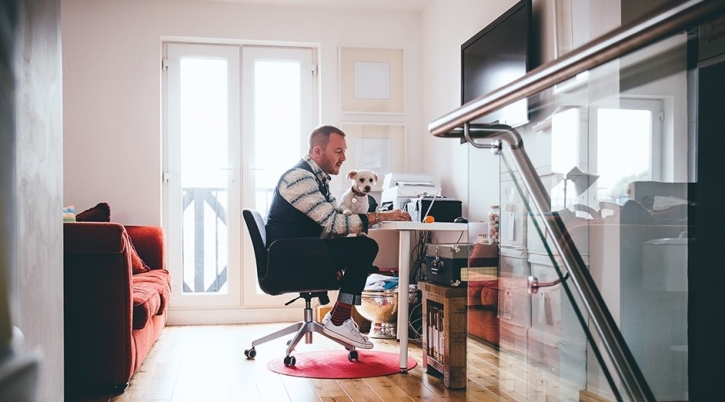 Content courtesy from the Economical Insurance website.
Home insurance is designed to protect you and your family when you need it most — but all policies have limits and exclusions, and you may want to add extra coverage to make sure you'll always be protected.
In the insurance world, an "endorsement" is a change to the coverage outlined in your insurance policy. It can add or remove coverage, and it overrules any wording in the policy itself. A "rider" (also known as a floater) is an endorsement that adds coverage for something that was previously excluded from your policy or increases the limit for one of your existing coverages.
Here are five common endorsements you could consider purchasing to extend the protection offered by your home or tenant insurance policy. Specific coverages vary by location and by insurer, so be sure to talk to your licensed broker to find out what's available to you.
Earthquake endorsement
Most home insurance policies exclude damage caused by earthquakes. When added to your policy, the earthquake endorsement provides coverage for your home, your outbuildings (like your detached garage or garden shed), and your personal belongings in the event of an earthquake. Depending on your insurer, the earthquake endorsement may also cover the cost of bringing your home up to current building codes during the repair process, as well as other expenses like debris removal.
Sewer backup endorsement
A sewer backup can be caused by anything from clogged or grease-filled drains to damaged sewer lines — and it can cause sewage to back up into your home. Sewer backup coverage isn't always included in standard home insurance policies, but it can often be added as an endorsement. The sewer backup endorsement is generally set up to protect you from loss or damage to your property caused by the rupture or escape of water from a sewer, drain, sump pump, or septic system.
Tip: Consider installing a backwater valve in your home to help stop a potential sewer backup in its tracks.
Scheduled personal property endorsement
Most home insurance policies have a maximum limit of coverage for certain types of specialty belongings (like jewelry, collectible sports cards, computer equipment, and bicycles), which is outlined in your policy documents. When the value of your belongings in these specialty categories is higher than the limits in your policy (or if you want to change something else about your coverage, like the deductible), you'll need to make a change to your policy. When you add extra coverage or change your existing coverage for specialty items, the items are "scheduled" in your policy.
Tip: Learn how to get the right coverage for your jewelry, plus a few simple ways to protect your precious jewels and prevent a loss before it happens.
Home-based business endorsement
When you're planning to launch your own home-based business, it's important to contact your licensed home insurance broker and let them in on your plans before you get started. Business activities (even small-scale ones) aren't typically covered by standard home insurance policies. Not only does this mean you won't be protected in a business-related emergency, but your insurance company could even cancel your home insurance policy. The good news is, depending on the kind (and size) of business you're planning on launching, you may be able to add a home-based business endorsement to your home insurance policy instead of purchasing a full commercial insurance policy.
Tip: If you're planning on making your business dreams a reality, learn about the four things you need to know about insurance before you start your home-based business.
Watercraft endorsement
If you use or own a boat, adding a watercraft endorsement to your home insurance policy provides coverage for damage to your boat (while you're using it or while it's docked) and liability coverage. This endorsement generally applies to smaller boats used for recreation, and larger boats like yachts require separate policies.
Reach out to your licensed broker to find out if you qualify to add any of these endorsements to your home insurance policy or to learn more about the options available to you.