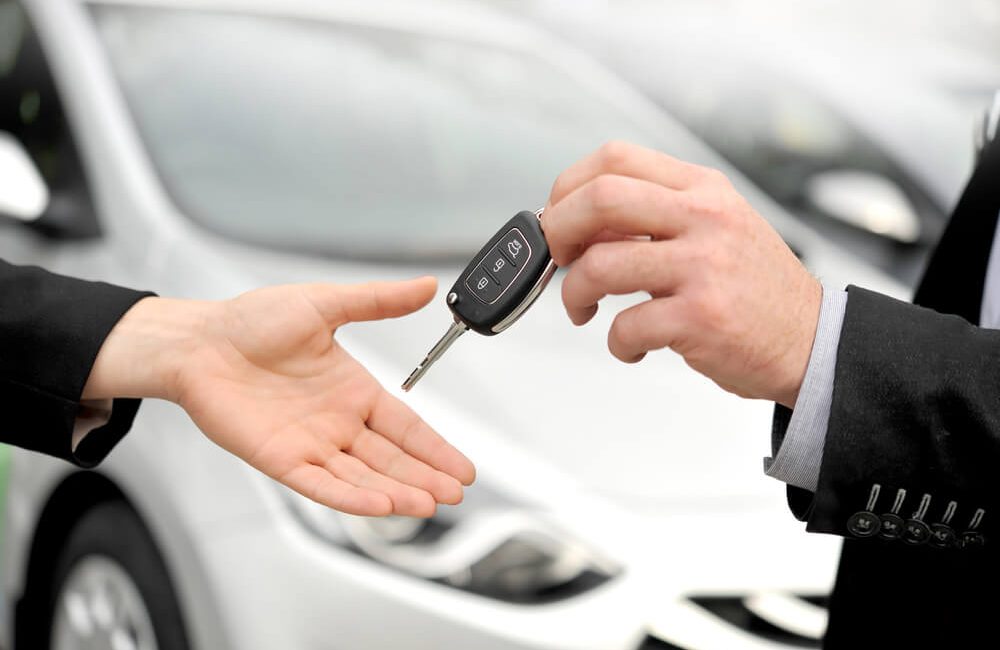 You're planning a vacation with the family and as a part of your trip, you decide to rent a car for the week. Great! A rental car is an excellent option to get around your vacation destination easier. But, do you need to purchase insurance for your rental car?
Of course! There are many ways to protect your rental car and while there's no "right" way, there are some options that are more budget-friendly than others.
The common question that many licensed drivers have is that whether the rental car in covered under their existing auto insurance of their own vehicle. The answer is may be, or may be not. Rental car insurance can be included as part of a personal auto insurance policy through the purchase of an add-on, but it's  always a good idea to check your existing policy to be sure if you have this inclusion. Some premium credit cards  also offer rental car insurance, but the limits for this are pretty low. Also, travel insurance packages  may contain a component on rental car insurance. That being said, it's wisest to work with a licensed insurance expert  to review your insurance to ensure  that  it meets your needs and you are covered.  In layman's terms, your auto insurance will cover a rental car if you've added an optional coverage to your policy known as "OPCF 27" – otherwise known as "Liability for Damage to Non-Owned Automobiles." Here's how it works and why you might need it.
What is OPCF 27?
Some drivers may have included the optional rental car insurance as a part of their policy upon purchase, or they can purchase it on a separate occasion. OPCF 27, or "Liability for Damage to Non-Owned Automobile(s), and Other Coverages When Insured Persons Drive, Rent, or Lease Other Automobiles" is an additional coverage that extends your existing coverage for loss or damage to non-owned automobile resulting from the control, custody, or care of the non-owned automobile by an insured driver. It also covers the person named on the policy if they drive another automobile, whether rented or leased. Under OPCF, the insured's liability is covered for damages or losses, and it can be covered for a number of specified perils, comprehensive perils, or all perils.
There are limitations with  OPCF 27. For one, this coverage is an endorsement and not a standalone plan, so you can't purchase it if you don't own a car that you've insured yourself but rent out vehicles on occasion. This coverage will not cover rental cars that are being used without the lessee's or owner's consent and there may be payout limits.
How much does OPCF 27 cost?
To add the OPCF 27 endorsement it is an additional cost per year. There's no point in purchasing it if you never rent vehicles, but considering you're reading this article, it's safe to assume you plan on renting a car at least once in a blue moon. This endorsement is worth the cost even if you only rent a vehicle once a year, and double that if you rent on a regular basis. The rental company will offer insurance as well, but they'll charge you daily. These fees can add up very quickly, and if you're planning to use your rental vehicle for a few days or upwards of a week, it's wiser to go with the endorsement.
Options for rental car insurance
As mentioned prior, when you're insuring a rental vehicle, you'll have a few options. OPCF 27, or rental car insurance, is one option to include with your current auto insurance policy, but you may also purchase insurance via three other means.
One is through a travel insurance package. If you're vacationing, you may have purchased travel insurance. Many travel insurance products will offer limited rental car insurance, but these typically focus solely on covering damage and not liability.
Credit cards are another option. Most major credit cards will offer some level of rental car insurance, but the coverage will be subject to a number of conditions. One specific condition is that the rental car reservation must have been paid through the credit card that includes the coverage. Rental car coverage may be optional for some credit cards and requires arrangement in advance.
You can also purchase rental car insurance through the car rental company. Unfortunately, as insurance policies are significant revenue for most car rental companies, this can be a very expensive option and premiums will typically be charged daily. To avoid any surprises, familiarize yourself ahead of time with what the rental car company offers or discuss with a rental agent.
If you don't purchase insurance through the rental car company because you already have coverage via your own policy, travel insurance, or your credit card, ask your provider for proof of insurance that you can present to the rental car company.
Comprehensive auto insurance for all scenarios 
Knowing whether or not you need rental car insurance, or how it works, can be difficult. You can't predict the future. It's recommended you work with a broker to determine your insurance needs accurately, as a one-size-fits-all policy may not be effective for everyone's particular coverage needs.
Oracle RMS can help you get comprehensive auto insurance for all scenarios.
Get a free quote with us to get started on a plan tailor-made around you and your needs.