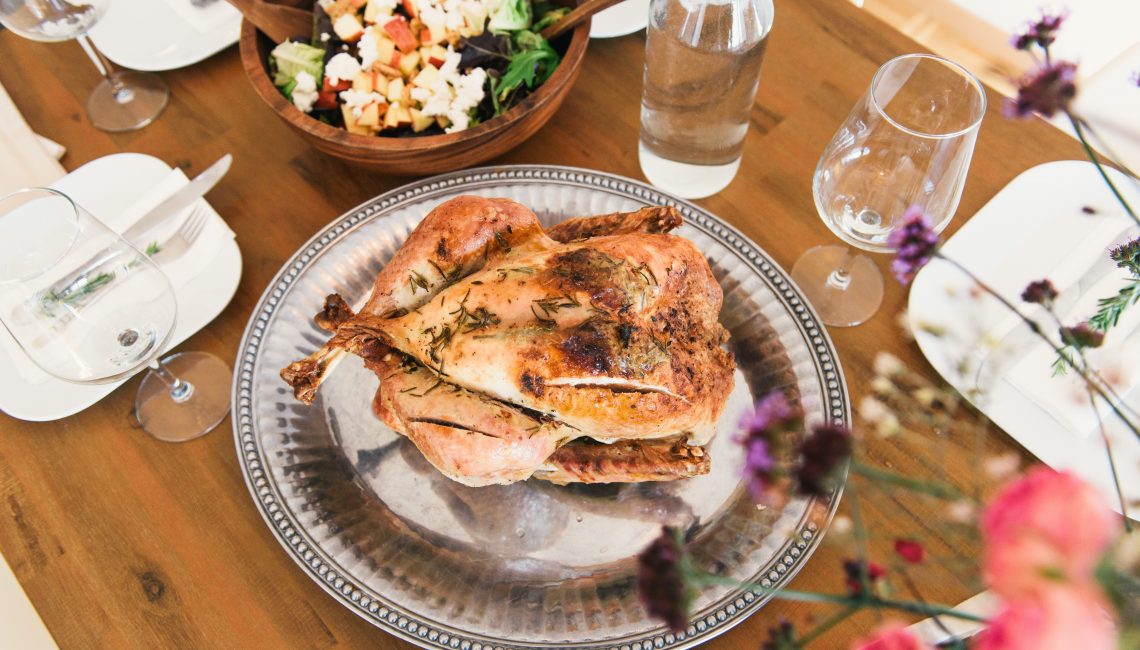 Thanksgiving is one of the best Canadian holidays of the year. It's about celebrating the harvest year and reminding ourselves of the blessings we've received. It's also about spending time with family and friends, but nothing feeds your soul more than a delicious and festive dinner.
Almost every household will be cooking up a storm for Thanksgiving, especially with the traditional turkey on the menu. Depending on the weight of the bird, it can even take up to six hours to roast. With that much time roasting the turkey, in addition to preparing other dishes, it is important to always pay attention to what you're cooking and to stay aware in the kitchen. The Ontario Association of Fire Chiefs stated that cooking is the number one cause of residential fires in the province.
To help prevent your turkey from burning, here are a few tips on cooking and fire safety:
Check your smoke detectors.
Before you begin to cook, make sure that your smoke detectors are working and tested on every floor of your home. It is recommended to test them on a regular basis, specifically once every month. Smoke detectors that are more than 10 years old may need an upgrade and should be replaced.
Never leave the stove unattended.
It's easy to get distracted, especially on a busy day like Thanksgiving. If you need to leave the room, turn your range off or if you have the option, ask someone to keep an eye out on the stove for you. Using a timer to keep track of when to turn off the stove or oven is also a great tool to avoid leaving your appliance unattended.
Clothing matters.
Avoid wearing clothing with loose long sleeves while cooking. This is because it can hang down onto hot surfaces and can catch fire if it comes in contact with a gas flame or electric burner. Wearing short, close-fitting or tightly rolled sleeves are the best attire for cooking.
Keep clean.
Every cooking area should always be kept clean and free of combustible materials. Food wrappers, plastic containers, dirty dishes, oven mitts and other materials left on or near the stove can catch fire easily. It is important to clean up any spilled or splattered grease as it can also catch fire.
If you follow these tips, then there's no doubt that your stuffed turkey won't get burnt. However, if a fire were to occur in your home, then home insurance will definitely help cover loss and damages. Just remember that the beating heart of your home is your kitchen, so make sure you protect it this Thanksgiving holiday.