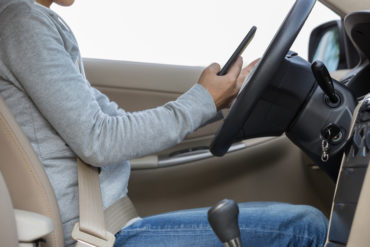 Content courtesy from the Canadian Underwriter website.
The Office of the Superintendent of Insurance of Nova Scotia has become the first regulator in Canada to permit electronic proof of auto insurance (EPAI).
Earlier this month, the provincial superintendent of insurance, William Ngu, released a bulletin outlining the guiding principles permitting the use of EPAI. The required guidelines and principles for insurers/brokers to offer EPAI discuss privacy legislation and security protocols, as well as specifics of the new electronic format.
Deputy Superintendent of Insurance Jennifer Calder told Canadian Underwriter Thursday that EPAI is expected to mirror what's in the pink cards right now. "This is basically enabling legislation, which is based on consent for both parties, so if an insurer wishes to offer it and an insured chooses to accept that option, they can do so," she said. "There's no requirement on any party."
The Insurance Brokers Association of Nova Scotia could not be reached for comment before press time, but Calder reported that the association was "supportive and pleased with our decision."
In Nova Scotia, the Electronic Commerce Act allows for any documents to be transmitted in electronic format, provided there is a consent between the involved parties. The required guidelines and principles for insurers/brokers to offer EPAI include the following:
Respect existing federal and provincial anti-spam and privacy legislation, and maintain appropriate confidentiality with consumer information in accordance with the PIPEDA policy and internal guidelines.
Comply with security protocols already established in conducting business electronically, and in protecting consumer information under the Consumer Protection Act.
Obtain consent from clients outlining expectations of both parties (clients must consent to receive the new format).
The current paper-based pink card must be issued along with the electronic card on the initial roll out to "test the acceptance and practicality of this initiative for consumers." The subsequent format of delivery may be determined by consumers' choice and consent, and the three choices offered shall be electronic, paper or both paper and EPAI.
Deliver EPAI in a pink background format that mirrors the current pink paper. The EPAI should have detailed wordings verbatim as on the paper card.
Create EPAI as a downloadable product with a lock screen capability which can be stored in a secure manner on the device. Provide instructions to clients on how to produce the EPAI on their device to show law enforcement or others.
Advise clients that opting in for EPAI is their choice, and "they shall assume any or all risks with damage to the device when handed over to a third party." In addition, the clients must be advised that the absence of Internet services may "limit the availability and accessibility of EPAI on demand."
Advise clients that EPAI is acceptable at present in Nova Scotia. "However, if they are travelling outside of this province, they may be required to produce a paper-based insurance card and that may require direct confirmation with their insurer or broker."
Nova Scotia's decision comes as the Centre for Study of Insurance Operations (CSIO) makes final preparations to launch its industry-wide eDelivery solution. CSIO's solution, developed in collaboration with brokers and insurers, will enable members to send eSlips and digital policy documents for personal and commercial lines to consumers. The eDelivery solution meets the required guidelines and principles outlined in the bulletin.
Commissioned by CSIO, law firm Fasken Martineau LLP prepared an eSlips Advisory Report in the fall of 2015, which said that provincial regulators have the authority to approve EPAI by issuing a bulletin. "Nova Scotia was participating in that working group at the time, and we decided that outlining the guiding principles for insurers and brokers to offer the electronic proof was an appropriate way to go," Calder said.
"Consumer desire for eSlips is widespread, so this recent bulletin from Nova Scotia is what many brokers and carriers have been waiting for," added CSIO president and CEO Catherine Smola in a statement. "We look forward to similar announcements from other provincial regulators."