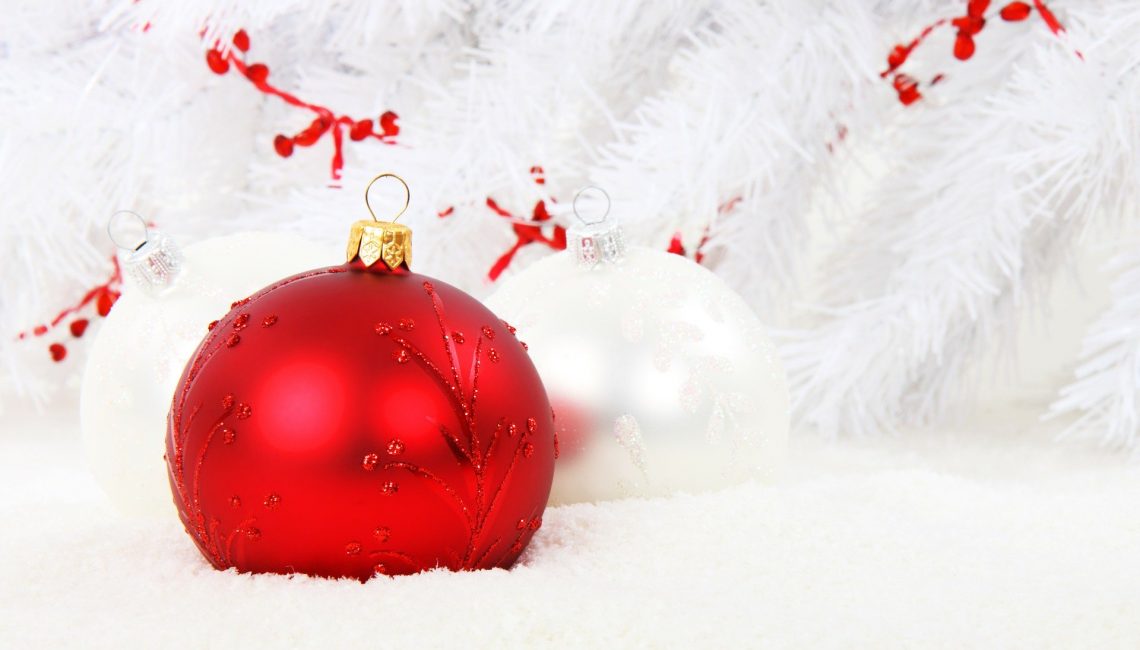 Rockin' around the Christmas tree is definitely what many families will be doing this holiday season. On top of decorating the tree and getting into the spirit of the holidays by wrapping gifts and putting up lights, sometimes these traditions may not always result in a happy holiday.
All homeowners should be aware that sometimes home decorating for the holidays can cause potential injuries or damages. According to the U.S. Consumer Product Safety Commission (CPSC), holiday decorating activities resulted in 14,700 holiday decorating related ER-treated injuries. That's an average of 240 injuries per day during the holiday season. Some of the holiday decorating incidents involved 41 percent of falls, 10 percent of lacerations and 5 percent of back strains.
When preparing your home for the holidays, always remember to keep these insurance hazards in mind to ensure you and others enjoy the season safely.
Christmas Trees
There are two options when purchasing a Christmas tree. You can either choose an artificial tree or a real one. Whichever tree you decide to use for the holiday season, be cautious. As per the Ontario Association of Fire Chiefs holiday fire safety tips, if you've decided to get a real tree, buy a fresh green tree and keep the base of the trunk in a stand that can hold two to three litres of water at all times. When setting the tree up at home, it is extremely important to place it away from fireplaces and radiators as it can prevent your home from a potential fire. Once the holidays are over, please make sure to give your tree to your municipality instead of burning it in your fireplace or woodstove; this will cause rapid burning and could create a serious fire hazard. As for purchasing artificial trees, look for the label "Fire Resistant" on the box. Although this label does not mean the tree won't catch fire, it implies that the tree is more likely to burn and should be extinguished immediately.
Lights
An added bonus to what makes the holiday season the most wonderful time of the year are the lights that illuminate at night. Whether installing the lights indoors or outdoors, ensure that lights have been tested and certified for safety by a recognized testing laboratory and to check each set of lights, new or old, for broken or cracked sockets, frayed of bare wires or loose connections. Since Christmas lights are very enchanting, especially outdoors, consider ladder safety when installing your lights and have a buddy help spot you, since 40 percent of holiday decorating injuries involve falls.
Holiday Decorations
Lighting up your home is the most popular form of decorations for most homeowners. However, there are some households that go the extra mile to decorate their homes. The more holiday spirit is displayed through decorations, the more attraction it will bring to neighbours, drivers, carolers, et cetera. This puts a specific target on homeowners and their homes to have their decorations stolen or vandalized. In addition, there can be cases of slip-and-fall accidents. To reduce the risk of a slip-and-fall accident, ensure that your walkways are well lit, clear of ice and snow and free of any tripping hazards.
Presents
You can't put up a Christmas tree without placing presents underneath it. However, that gives the Grinch a chance to steal those presents when they are in sight. In case of a break-in, take photos and keep your receipts of the presents you are giving or received for your insurance claim. While those gifts should be covered by your contents insurance, it's best to not place all presents too early, especially ones that are extravagant or costly.
Candles
Lastly, your holiday decor isn't complete without the perfect scented candle to keep you in the holiday spirit. To avoid a fire, keep all burning candles within sight and on a stable and heat-resistant surface away from kids and pets. Also, place those lit candles away from items that may catch fire, such as trees, decorations, curtains and furniture.
Although these acts of loss and damages are all covered under your home insurance, it's best to avoid having a Blue Christmas and holiday season by following these safety tips.
Happy holidays and all the best for the New Year from Oracle RMS!