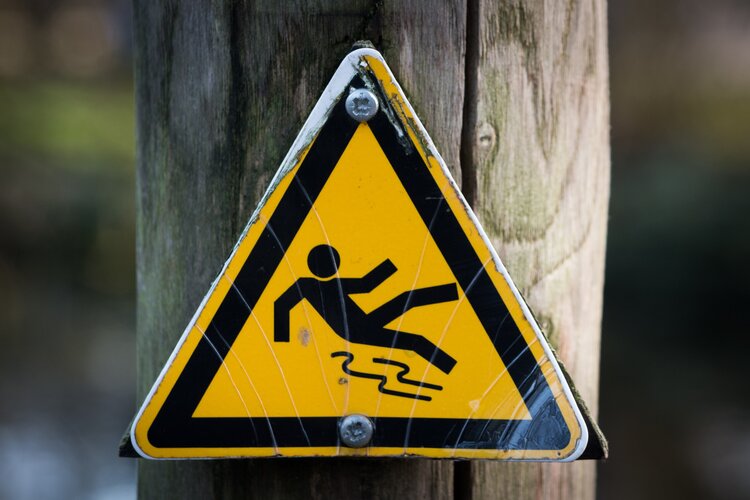 Fall is here. Winter season is coming up soon! The winter season is incredibly busy for many businesses. Between Christmas, Boxing Day, New Years', and all the sales in between, it's practically one event after another.
Along with the ice and snow, however, there's one other thing that comes with the colder months that's enough to send a chill up a manager's spine:
The increased risk of a slip and fall accident.
Here's what you need to know about slips, trips, and falls, and how you can prevent them from putting your business out of business.
The Reason Why No Business Wants a Slip and Fall Incident To Happen
With slip and fall incidents, all it takes is one glance in the wrong direction or one attention lapse for someone to be seriously injured on your property.
Defending yourself from personal injury litigation can be time-consuming and expensive in the best of times. But even if you're not found liable, the legal fees that are required to reach that judgment can be very costly. Truthfully, many businesses can't afford that kind of financial strain.
Here's How You Can Protect Your Business From Slips and Falls
The good news is that when it comes to slips and falls, an ounce of prevention can be worth a pound of cure.
Here are some best practices that you can use in your business:
1. Be Quick When Dealing With Spills
Accidents can happen quickly, which is why you need to move faster. Your workers may be focused on a different task one moment and then the next thing you know a client has already fallen. If time is needed to clean a spill up, put up a warning sign or consider taping off the area. This makes it easier for people to see and avoid wet spots.
2. Keep Hallways, Aisles, and Walking Spaces Well-Lit and Clear of Debris
If people can't see where they're going in a cluttered and dimly-lit area, it's easy for an injury to happen. Then when you factor in the presence of ice and snow, the chances of a slip can go up even higher.
Some easy ways to maintain safer walking areas include covering exposed cables and wires, changing light bulbs, or adding mats to create friction.
3. Have a Solid Insurance Policy
Despite your best efforts, accidents can still happen. A solid commercial insurance policy can give you the protection you need in the event of a slip and fall. Whether your business is scaling up or you're looking to renew your current policy, you may be interested in our commercial insurance offerings.
Conclusion
Here at Oracle RMS, we pride ourselves on offering top-notch commercial insurance along with excellent customer service. Contact us to learn more.