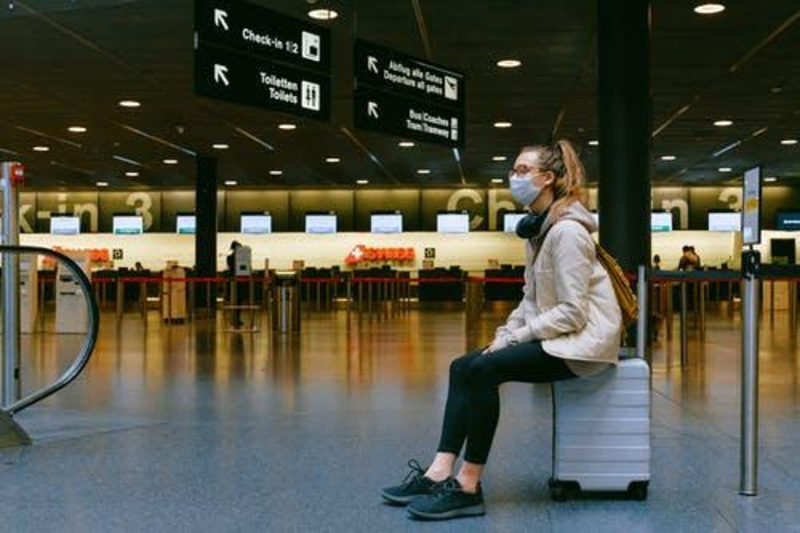 With borders reopening and vaccines being rolled out faster than people can book appointments, more and more people are booking flights and planning to leave the country for the first time in literally over a year. 
But what can travellers expect in 2021? Here's what you need to know about travelling in a post-pandemic world.
5 Key Travel-Related Changes You Should Know About
1. Mask Mandates
Before the pandemic, masks weren't an everyday thing in Canada. Fast forward to today, and you can't shop in certain stores without some sort of a face covering.
Even if you're travelling to a place where mask mandates are unlikely to be enforced, your airline may require you to wear a mask while onboard. It may be uncomfortable, so you should be prepared.
2. Negative COVID Tests or Proof of Vaccination
In places like Quebec or BC, you may need a vaccine passport in order to get around. And if you haven't been vaccinated, airlines may require you to take a test within a certain timeframe before they will allow you to board.
3. Country Admission Requirements
The U.S. recently made headlines after announcing its plan to reopen its borders to fully vaccinated Canadians. But vaccination status only tells half the story.
In Europe, there's a list of approved vaccines that people must take. And in cases where vaccination status isn't an issue, there are still questions about whether mixed-dose vaccines are enough for travel.
As countries continue to update their vaccination requirements, entry standards will likely continue to change.
4. Quarantining Rules
As of September, the mandatory quarantine requirement has been lifted for vaccinated Canadians and travellers alike. However, if you're not vaccinated, you may be required to self-isolate both in your destination country and when you return to Canada.
5. Travel Insurance is a Must-Have
Because COVID-19 is an airborne illness, it's easy to catch an infection while partaking in normal activities. However, between hospital stays, travel delays, and the cost of care and medication, you could be faced with a hefty bill at the end of your trip. Travel insurance can keep you protected throughout your travels.
Cover Your Bases With Oracle RMS Travel Insurance
In a world where everyone is concerned about the next variant or the next wave, it's important to be informed at all times. Here at Oracle RMS, we'll keep you posted on all the latest news and developments around COVID. And then we'll go above and beyond to ensure that you have the right kind of travel insurance. 
Request your FREE travel insurance quote today.