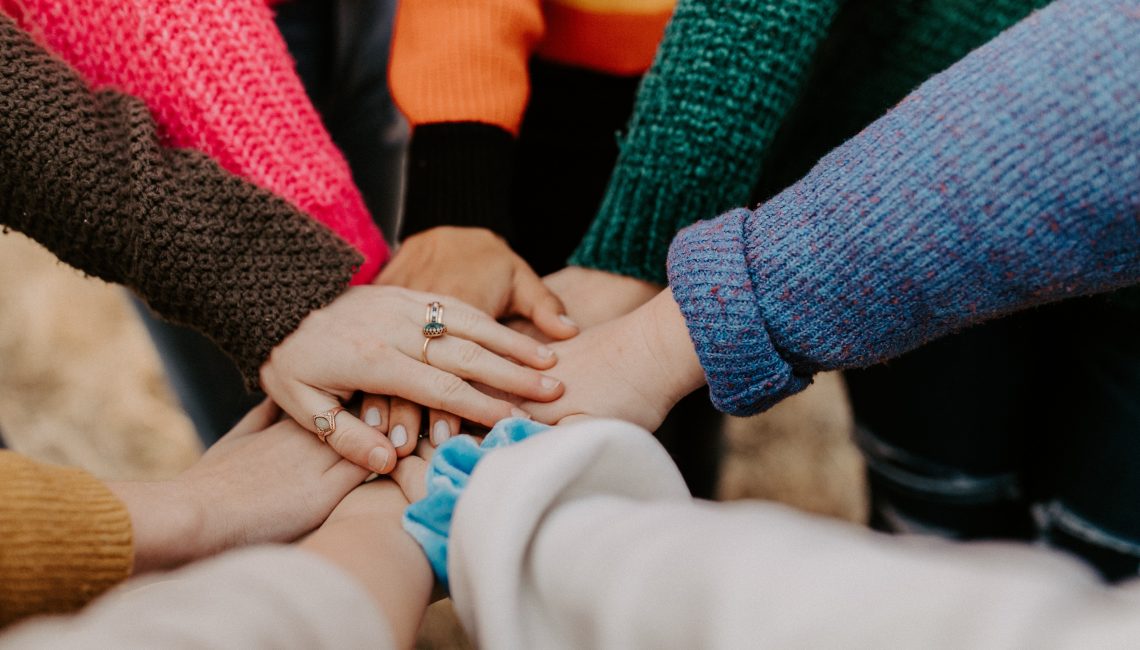 At Oracle RMS, we believe in connecting with our community!  As a business, we want to support the causes that are important to our community and is our duty to support various charitable efforts alongside the insurance industry. As our society continues to face a global pandemic, we want to support those who are suffering right now.
Humanity First Canada is a humanitarian relief organization serving in 50 countries. Humanity First Canada Food Bank is based in Vaughan and every month helps 500 families receive the food they desperately need. Now, more than ever, families are struggling to make ends meet during the pandemic and are reaching out to the food bank for their services. Being able to access food is not just a basic necessity, but it is a human right for all people. We stand by Humanity First's mission to serve those struggling with food insecurity in our community. We encourage you to donate online or at a food bank location near you.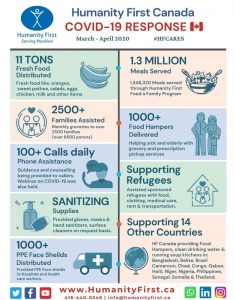 We support our community
We support many causes and organizations. We support important causes to one another because we know there is strength in numbers and power in community. For example, Oracle RMS has supported Autism Speaks Canada, North America's largest autism science and advocacy organization, since 2013. The cause is close to our CEO John Ferraro's heart, as his children are on the spectrum. Our direct involvement in the Autism Speaks Canada Organization has effects that are felt throughout Canada by the autism community. As the prevalence of autism continues to rise, it's more important than ever to fund research and services so that people with autism have the opportunity to meet their full potential.  Oracle RMS's Walk dollars have gone towards training Early Childhood educators, helping newly diagnosed families navigate the health care system, and young adults learn the skills needed to help them find jobs. The walks dollars also fund recreation and physical education programs to include autistic individuals, support the use of tablets to enhance everyday skills, increase the accessibility to adult programming (ie. social groups, life & employment) and aids medical research. Most importantly by supporting this cause, Oracle is bringing awareness to the autism community and showing their understanding, acceptance and support for them.
Last June, we participated in our third annual walk to raise autism awareness and funds needed to support their growth in society. The team rallied together, steadfast in raising donations and spreading the word by sharing this amazing cause. In 2019, we surpassed our goal and raised just under $20,000. We were the top fundraising company, alongside other amazing supporters (Toys "R" Us, Toronto Police Service, York District Catholic School Board). Our team's collaborative efforts & walk dollars fund programs and initiatives that aim to help autistic individuals in various aspects of life. 
Other causes we support and give back to are canned food drives, The Yellow Brick Road organization, Starlight Canada Foundation and Sick Kids Hospital. Every year during Christmas time, we adopt a family. With donations from every one of us, we are able to positively bring the magic of the holidays, hope and a helping hand to a family in need. By supporting causes that have a profound impact on others, large or small, we are bonded as a team. We would not be as successful if not for every individual effort from our team.
It's our responsibility
Our involvement in the community is a company wide dedication. Our participation in many charitable causes is a reflection of our commitment to our corporate social responsibility. We truly believe in our responsibility to give back, fundraise and offer our support to communities that are calling on others for help. Our involvement in charitable giving has connected us with communities across the province and enforced genuine connections. The great part about giving back to charity is that we're surrounded by good people who have the same intentions. It's easy to make personal and business connections where you're in the company of like-minded individuals. Most importantly, we've been able to connect with the communities we are helping. For example: The Autism Speaks Canada partnership allows us to connect with the people we are helping and walk side-by-side with them every year at the ASC Walk. Above all, this initiative has put a face to the autistic individuals prevalent in our community today and enforced the reminder that we see them, hear them, and support them.
For us, the insurance industry means providing people with protection; for themselves, their businesses, their families, and their loved ones. The industry aims to protect our communities so we are familiar with the duty to help protect the other vulnerable communities among us. This could include making children who suffer from a disease or serious sickness smile, making the holidays memorable for a struggling family or supporting the autism community in the fight for adequate care and awareness. It is now more apparent than ever, that the world we live in feels under attack. Politics are dividing us, natural disasters are ramping up in frequency, and serious issues are plaguing us every day. We want to continue our philanthropic efforts to inspire those around us that are calling for help that we are with them, to inspire others to make others not feel so alone. It is through unity, that our communities grow stronger. It is through strong communities, that people feel strong enough to create change in the world. We believe fulfilling this duty will inspire ten fold the impact we aim to achieve and remind others that there is still good in our world and it's growing every day.
How We Are Supporting Our Community