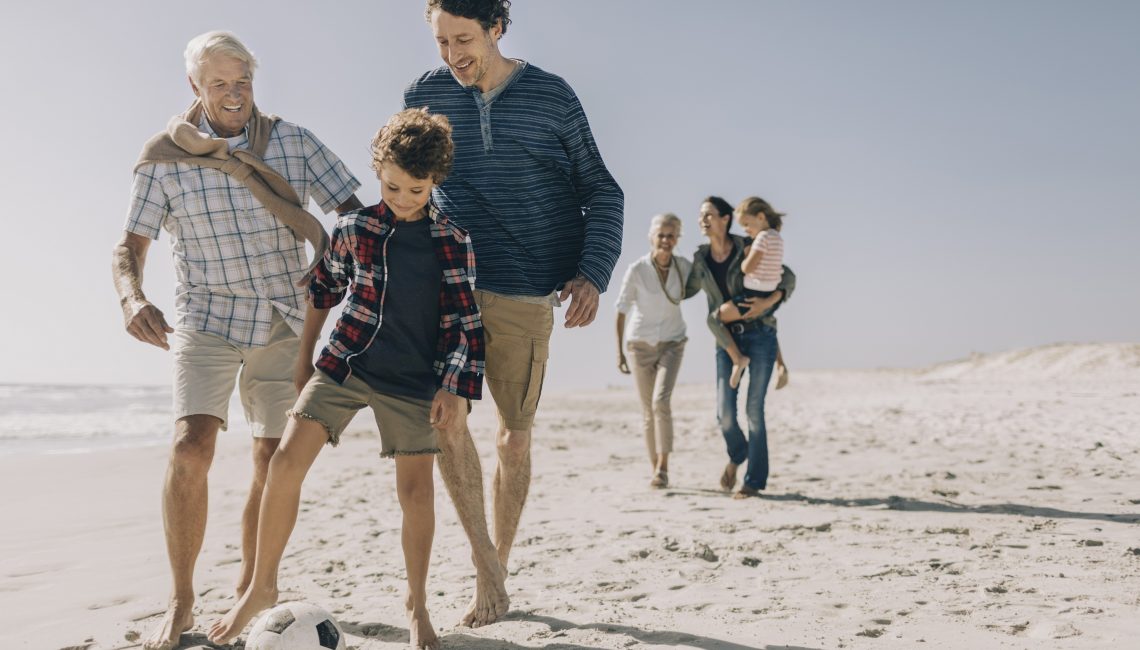 Since March Break is right around the corner, families are in the midst of preparing everything that goes along with traveling off to a new destination for the week, such as running some last minute errands needed for their trip, getting the whole family packed and getting to the airport as early as possible, since the Friday before March Break is usually the busiest travel day for all.
However, before even arriving at the airport, it's important to have insurance to ensure that all individuals are protected and insured. Enjoy your March Break vacation with peace of mind knowing that you're safe and secured with the following insurance coverages below:
Travel Insurance
Travel insurance should always be purchased after you've booked and paid for your March Break vacation. In doing so, travel insurance will provide coverage for unforeseen travel situations such as medical emergencies, trip cancellation and interruption, baggage loss, damages, delays and flight and travel accidents. However, travel insurance coverage depends on the type of coverage you may want since there are different types of packages available.
Health Insurance
By having health insurance coverage, it will protect you from healthcare costs that are not covered by government plans, should there be an unexpected illness that occurred while on your vacation. It should be noted that there are four types of health insurance products to provide protection that you may need such as personal health insurance, critical illness insurance, long-term care insurance and disability insurance.
Life Insurance
Not many families will think of life insurance when going on vacation, but if an unexpected scenario occurs on your trip that's a matter of life or death, then it's definitely a type of coverage that should be considered. With life insurance, it will protect the financial security of the people you love by giving them a tax-free payment after you've passed away. Life insurance also depends on the type of coverage and amount that you want, since it is up to what the insured's needs and budget are.
Home Insurance
Although you're away on your March break vacation, you should never leave your house without having home insurance. Oftentimes, there are unfortunate circumstances that leave homeowners with their house broken-into while on vacation. Due to this serious matter, home insurance will provide coverage for your contents, valuables and personal belongings that reside in your home. In addition, if your suitcase has been stolen while you're traveling, home insurance will provide protection, but you must have an enhanced or comprehensive policy in order to be covered.
Don't forget that it's critical to know what your insurance covers before your vacation, especially with the current Coronavirus outbreak. For Canadian travelers considering cancelling their trip due to this pandemic should know that travel insurance does not provide coverage for your trip. Insurance carriers such as Manulife and TuGo recently announced that they will not be providing any refunds to consumers with regular travel insurance due to the coronavirus fears even if a travel advisory was issued after they've booked their trip. Even the National Post stated, "it's important to keep in mind that fear alone of a rapidly spreading disease is not covered under most travel insurance."
With that being said, before you go away for your March Break vacation, know that having these types of insurance coverages should be a top priority to have in order for your family to stay protected and secured. Contact Oracle RMS today to speak with a licensed broker who will gladly answer any of your questions and concerns regarding your insurance or to simply update your current coverage.