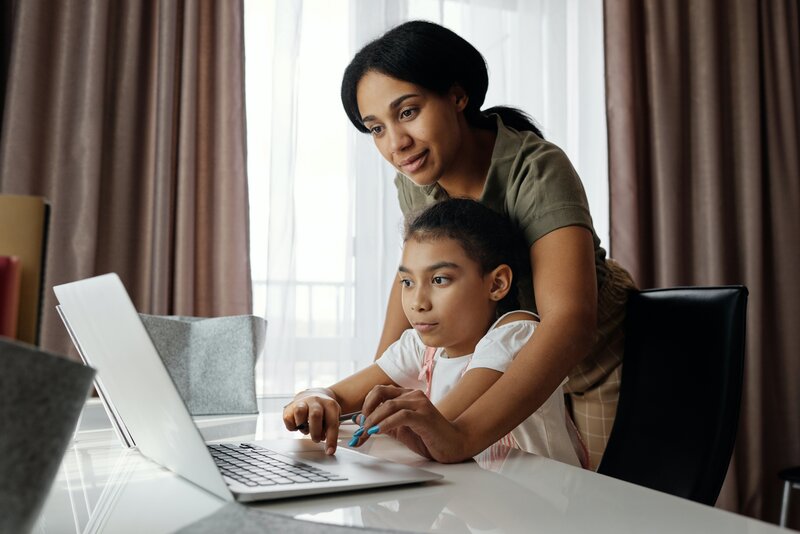 In Canada, November is associated with lots of things.
There's the first winter snows, early Christmas shopping, and Remembrance Day to name just a few. What many Canadians don't know, however, is that November is also Child Safety and Protection Month.
Because of the pandemic, many children and parents are having to use the internet in new ways. So on that note, here are 4 online safety tips that you may want to discuss with your kids.
1. Never Post Personal Information
It's amazing what you can discover about a person with some determination and a Google search. When your kids are interacting with others online, it's important for them to understand that it can be dangerous for them if their personal information falls into the wrong hands.
They should know not to share pictures, names, phone numbers, or work or home addresses with anyone they don't know. In addition, if your kids are spending time in chat rooms or talking on forums, it may also be a good idea for them to choose gender-neutral usernames where possible as well.
2. Encourage Them To Talk To You About Their Online Activities
Even in online spaces that are designed for kids, arguments happen, feelings get hurt, and friendship rifts can be dramatic.
While it's not unusual for children to be caught in the middle of complicated social dynamics, sometimes petty drama can escalate into cyberbullying and harassment.
Many times, however, there are warning signs that your kid may be having problems with their online peers or that they may be developing an online friendship that isn't as good as it seems. And if you make a habit of chatting with your child about what's happening in their digital lives, you may be able to spot some of these relational red flags early.
3. Use Kid-Friendly Search Engines
You can't always predict what you'll find on the internet.
Between the rise of memes, internet slang, and online trolling, it's easy for kids to end up accidentally seeing things that aren't appropriate.
How do you prevent something like this from happening? You use a kid-friendly search engine or a search engine that has parental controls.
And if your child is doing research for school, you can further prevent these mishaps by keeping a list of online libraries and scholarly databases near the computer.
4. Create Shared Email Accounts
Sometimes it's not public forums that you should be worried about. It's the personal relationships being formed over direct messaging and email.
If your child is using forums and chat rooms, consider signing them up with an email account that you have a password to. To be clear, this step may not make sense for teenagers. But for younger kids, this can be a great way to keep an eye on what's happening.
Conclusion
When it comes to the online safety of your children, it's better to be safe than sorry. That's why so much advice around this subject centers around prevention and teaching your kids how to respond to the different situations they might encounter while online.
If you're looking for more suggestions, the Canada Safety Council has tons of information that you can review. This November, parents can't go wrong teaching their kids how to stay safe on the internet.