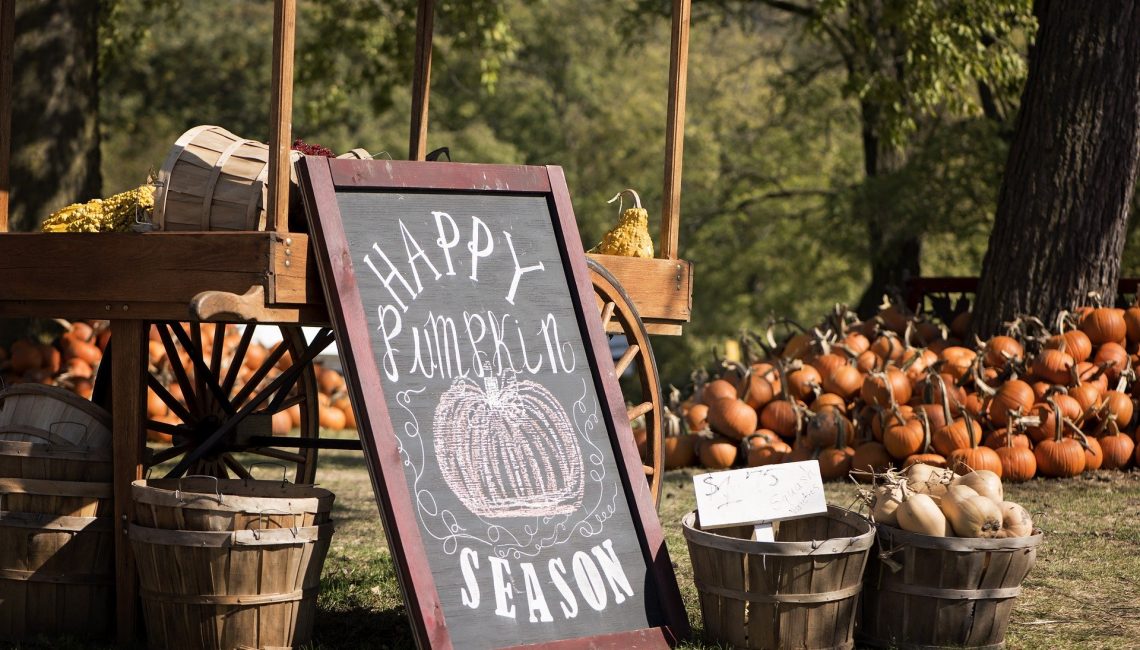 Autumn is just around the corner which means our favourite fall festivities are beginning.  Pumpkin patches, fall fairs, haunted houses, corn mazes, food festivals, and more are opening now. It's a great season to spend some time outdoors before the winter months, and join in on the autumn fun with friends and family. If you're a business owner who operates and runs a fall event or activity, you're ready for the season to start. There are some things to consider before; to protect yourself, your guests and your business. The special events industry has specific concerns related to its operation which include injuries and possible following lawsuits. Guest injuries, event cancellation, food poisoning, adverse weather conditions and more are all risks to take into account. A lot can go wrong but with a plan and insurance in place, you'll be ready for any situation that could happen. It's worth your time as a business owner to understand how the right insurance can offer necessary protection from unforeseen circumstances during your business season.
Why You Need Event Liability Insurance
Event general liability insurance will protect the business and event organizer should a guess get injured or have their property damaged at your event. This could be due to onsite slip and falls or physical accidents such as falling in the orchard, tripping over a pumpkin or even suffering an injury falling off a hay ride or horse. Certain activities will require waivers or consent forms, but you could still be held liable. General liability insurance will also cover medical costs if a guest gets sick from a food you supply or serve. This type of liability insurance can also protect the events liquor license if the event is selling or providing alcohol. Should a guest become intoxicated, get injured, injure someone else, or be served underage, this coverage will cover liability. If you're hosting your event in a venue that you don't own, your contract will state what level of coverage you are required to have for the event. If it's on public property, you will need to show you have obtained all necessary permits and event liability insurance for the event. You should have access to your certificates of insurance to provide for vendors.
Third-Party Damage Insurance
If the location or property you are hosting the activity or event suffers damages during the event, third-party damage insurance can protect you by covering the costs of the damages. These costs could be replacement or repairs of damages on the property.
Cancellation Coverage
There are many reasons why an event can be cancelled like power failure, terrorist attacks, natural catastrophes etc. but most reasons are related to unfavourable weather conditions, such as thunderstorms, floods and windstorms. Cancellation coverage will cover the costs of event-related expenses and deposits. Cancellation coverage can come in handy if you hire an entertainer or a vendor and they do not appear against your contract. The costs associated with a no shown will also be covered by your coverage. While we are still dealing with a global pandemic, a potential second wave of high cases can cancel your events and activities at a moment's notice due to social isolation measures.
Hired/Non-owned Auto Liability Coverage
An auto liability coverage will protect you should a vehicle for the event or activity cause an auto-related injury to a third party or cause damage to their property. Hired auto physical coverage will cover the costs of damages that are caused to a rented vehicle. These damages would not be covered under your basic automobile insurance policy. This can include vehicles that offer hay rides, carry material or transport guests around the property.
Worker's Compensation
In the case an employee suffers an injury while on the job; worker's compensation will cover the damages and medical costs related to the injury. Employees under your employment should be protected and have compensation coverage to provide salary compensation should they need time off due to an injury. This coverage will also offer medical benefits.
COVID-19 Reminder
As our community navigates the current global pandemic, as a business owner it is your responsibility to follow the guidelines to ensure a safe event. Guidelines in Ontario state outdoor events should not surpass 100 guests (including staff) and indoor events must not surpass 50 guests in total. Guidelines are enforcing signage throughout the event to display COVID-19 symptoms, multiple hand sanitizing stations and markers  to enforce physical distancing. Staff and employees are required to be wearing face masks and to follow social distancing guidelines. Food and beverage services have strict and detailed guidelines to follow as well. It is possible for businesses and events to continue to run right now as long as the proper protocol is followed. Follow these guidelines to ensure a smooth and safe event for all!
It's a wonderful time to enjoy the fall weather, participate in seasonal activities and spend time safely in your community. If you are attending an activity or event, ensure you are following social distancing guidelines. If you're a business owner or are hosting a fall friendly event, be sure to protect yourself and your investment with event insurance. You can be as prepared and organized as ever but you can never expect unforeseen circumstances. Be prepared with an insurance plan so if the worst case scenario happens, you can rest easy knowing you'll be protected.
Risk Management for Autumn Events & Activities