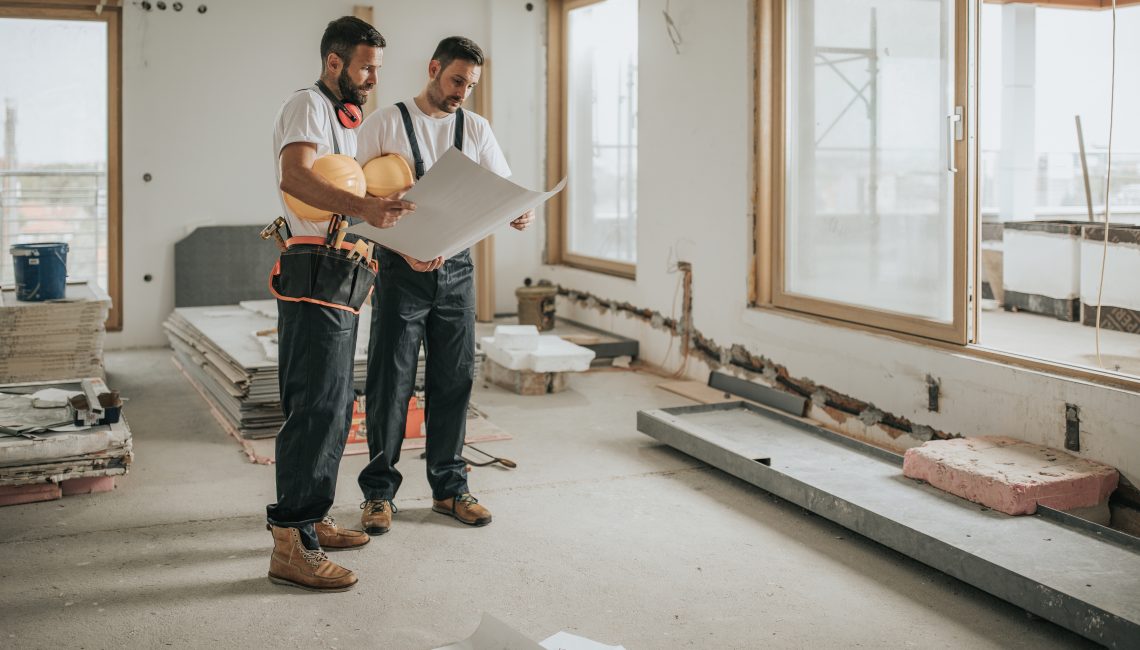 Spring is almost here! This means that homeowners will be in the midst of spring cleaning. Other times, it could also mean that they are spring cleaning to prepare their home for renovations. Traditionally, spring is home building season. This is due to the fact that consumers are finding room in their budgets to start new projects because they are looking to make a fresh change post winter hibernation.
However, homeowners shouldn't be the only people who should start preparing for their home renovations. After all, there are two parties involved when it comes to this. The other party would be the renovation contractors who are hired by homeowners to entrust them with renovating and updating the look of their home.
Ontario's construction industry currently has an estimated 413,600 jobs. This has been growing by 50 percent between 2002 and 2017. With that number of employees in the industry, which is still on the rise, this means that contractors are constantly in demand. In fact, the highest distribution of construction employment in Ontario states that 30 percent of contractors work in residential renovation and maintenance, while the rest are new housing, industrial, commercial, institutional and more. Due to the demand of contractors in Ontario, homeowners are always looking for the right contractors to help with their home renovations.
With that being said, homeowners find it ideal to start their home renovations in the spring because of the mild weather conditions, which allows renovation contractors to take advantage of the longer daylight, since there will be fewer weather delays. This means a quicker completion time. In addition, a spring home renovation means it will be completed before the summer just in time for the home to be listed for sale or enjoyed. This will increase the home's value on the market since most buyers are shopping for homes that season.
But, before renovation contractors can even start any job, it is extremely important that they have Contractor Insurance. Not only will the homeowners request proof of insurance for verification, but it will also provide protection for the contractors and their business from potential damages and lawsuits. With contractor insurance, your policy plan will include the following coverage.
Commercial General Liability
Commercial general liability (CGL) insurance coverage will protect the renovation contractor owner(s) and their business from a loss if they are legally accountable for bodily injuries or third-party property damage. It will also provide funds for legal actions, should there be a lawsuit. Without this type of coverage, the contracting business will be forced to pay out-of-pocket to cover those legal fees.  A CGL policy also provides coverage for the following:
Contents – This will protect any of the business assets that have been damaged or stolen, such as equipment and tools.
Installation Floater – This coverage is a form of builder's risk where the contractor insures the value of the work and materials being installed at a job site that they don't own, but are responsible for. This also covers losses that are caused by fire, lightening, theft and other perils.
Commercial Auto
This type of coverage will provide coverage for all listed commercial vehicles, such as trucks, bulldozers, skid loaders and more, as any of these vehicles can be part of a home renovation. It will protect the vehicle occupants and those outside of the vehicle(s) who've suffered injuries in an accident, as well as damages to the vehicle(s) and the property of others.
All in all, contractor insurance is not only mandatory for renovation contractors but important to have for them and their clients, the homeowners. Since every home renovation is different, there are always different limits for the renovation contracting business. Therefore, it is essential to ask a broker to provide a quote on the different policy limits. With the guidance and professional advice from Oracle RMS, our licensed brokers will ensure renovation contractors will receive the best coverage that suits their business' situation by having a customized policy.
Contact Oracle RMS today to speak with a licensed broker who will gladly answer any of your questions and concerns regarding renovation contractors insurance.