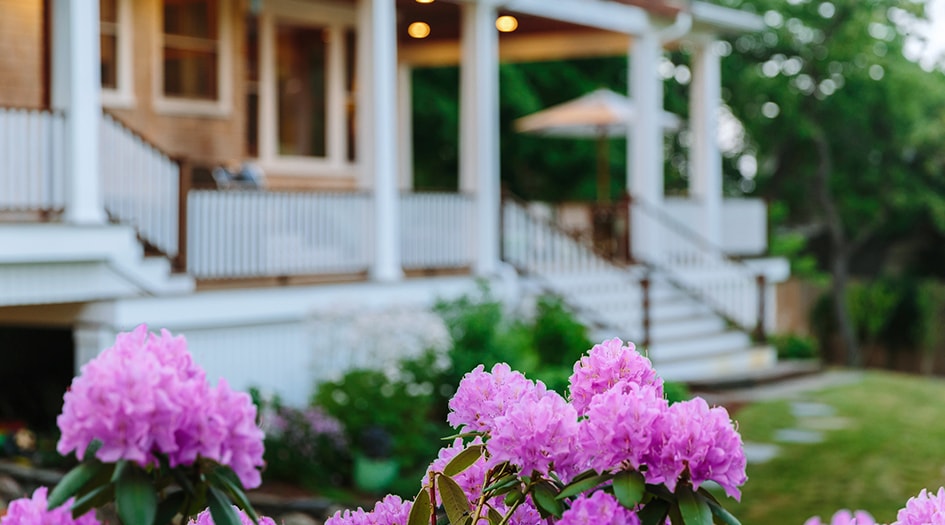 Content courtesy from the Economical Insurance website.
Whether you're a first-time homeowner or you're getting ready to downsize, there's a lot to think about when you're buying a new home — and once you've found your humble abode, the last thing you want to worry about is the cost of insuring it. Fear not! We've got some money-saving tips to help you get the right coverage at the right price.
1. Newer is better. If you've got the choice between an older home and a newly constructed one, keep in mind that many insurers give discounts on newer homes. It stands to reason — most new builds come with some sort of warranty and repairs aren't generally an issue for the first few years of ownership. And to an insurer, that means fewer claims. The age of the home is just one of six major things to look out for when you're shopping for a new home.
2. Skip the bank (if it works for you). If you've worked hard to set aside a large down payment or have access to savings, consider opting for a less expensive home and go mortgage-free. This move could get you a discount from your insurance provider and help keep a little extra cash in your pocket.
3. (Sometimes) less is more. We get it…when you're excited about your new home purchase and you see all of the things you hold dear in it, you want to make sure you're protected. The key here, though, is to avoid over-insuring your home and your belongings. Take a good, hard look at exactly what types of coverage you need and don't need, and choose accordingly. For example, if you only have $50,000 worth of belongings, you don't need $100,000 of contents coverage. For expert guidance on finding just the right amount of coverage to meet your needs, connect with a licensed home insurance broker.
4. Go for a higher deductible. Choosing to pay a higher deductible in the event of a claim is a sure-fire way to reduce the premiums you pay. It works a bit like a seesaw — the higher the deductible you choose to pay, the lower your insurance rates will be. Just be sure you choose a deductible amount you're comfortable paying if you need to make a claim down the road.
5. Keep claims to a minimum. Of course, you want your home insurance policy to have you covered when you really need it, but keep in mind that many insurers give discounts to customers who are claims-free for a set period of time. It might pay to look at a low-value claim and assess if it's really worth filing, or if it's better to pay for minimal losses or damage yourself and keep your hard-won claims-free standing.
6. Double up. Most insurance companies offer incentives to repeat customers. Consider purchasing your home and car insurance policies from the same company to take advantage of these incentives.
7. Embrace your age. Insurance companies love mature homeowners — and what's not to love? You're generally more established financially, and past your "wild party" (read: damage-inducing) days. Look for a discount on your home insurance if you're 45 and older.
8. Secure the perimeter. Or at least install a company-monitored or self-monitored home security system to ward off break-ins. It helps to reduce your risk of damage and theft, and most insurance companies will reward your efforts with a discount.
9. Make your home more resistant to damage. Some types of home improvements can help you save on insurance. Installing a sump pump or a backwater valve (or both!), for example, could reduce your chances of making a water damage claim — so it will generally reduce your home insurance premium, too. Learn about five more home improvements that can help lower the cost of your insurance.
10. Shop around with the help of a broker. Why pay more than you have to? A broker will listen to your needs and find coverage options at varying price points for you to choose from — and they can help point out other discounts and opportunities for savings that you might not be aware of. There's no upfront cost to you for these consultations, either. Talk to a broker today.