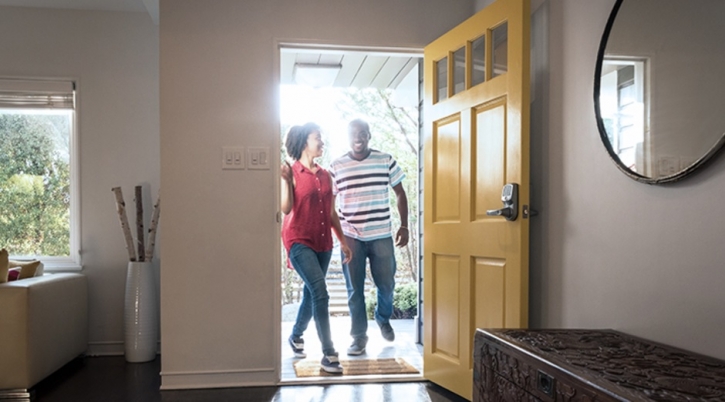 Content courtesy from the Economical Insurance website.
Buying a new home can be as nerve-wracking as it is exciting — especially if it's the first place you're going to call your own. Follow these three tips to make the experience as stress-free as can be.
1. Sort out your dollars and cents. In today's market, it's easy to jump into a purchase when you thinkyou're ready, but buying a home before you have your financial ducks in a row can get you into trouble. Here are a few to-dos to check off your list before you start getting serious about buying your own space:
Do your research. Check the real estate section of your local newspaper or your city's real estate magazines to find out how much properties are selling for in your neighbourhood of choice. Then try out a few mortgage calculators online to estimate your monthly mortgage payments. This should give you a good sense of what you can expect when you start your search.
Get pre-approved for a mortgage. Visit your bank or a licensed mortgage broker to find out exactly what kind of home you can afford based on your financial situation. If you get pre-approved before you hit the open houses, sellers will know that a bank has already committed to lending you money — so they'll see your offer as less likely to fall through because of a lack of funding.
Remember: it's about more than just the down payment. While it can be tempting to buy a house as soon as you've saved up enough for a down payment, keep in mind that there are other expenses associated with purchasing a home and moving in. Plan to have some extra cash for a professional home inspection, property valuation fees, legal fees, land transfer taxes, moving expenses, and any other unexpected costs that might come up while you're sealing the deal.
Bonus tip: To make the first few months in your new home a little easier, consider saving up enough for a few months' worth of bills, including home insurance, utilities (like hydro, water, gas, cable, and Internet), and property tax before you move in.
2. Look out for things that could affect your insurance. When it comes to purchasing a home and planning your budget for down the road, it helps to know which parts of your humble abode could potentially increase the cost of your home insurance, and which ones could help you save. Learn how things like the home's wiring, plumbing, and heat source can have an impact on your premium before you take the plunge. Then ask your broker if your new home qualifies for any of the top 10 home insurance discounts.
Bonus tip: Before you buy a house, hire a professional home inspector to give the space a good onceover, and ask for a report of past home insurance claims. Past claims (especially for fire or water damage) can indicate issues with the home's structure or materials, so get the details before you make your offer.
3. Talk to a real person. Even if you love a good DIY challenge, shopping for a house or condo can be overwhelming when you go it alone. A professional real estate agent can take your list of must-haves and deal-breakers and help you find the perfect place to call home — and they'll be there to help you through the deal-making process and paperwork, too.
When you're ready to make your dream home your own, remember to reach out to your licensed insurance broker. Your broker can help you find the right home insurance policy to suit your needs before you seal the deal.