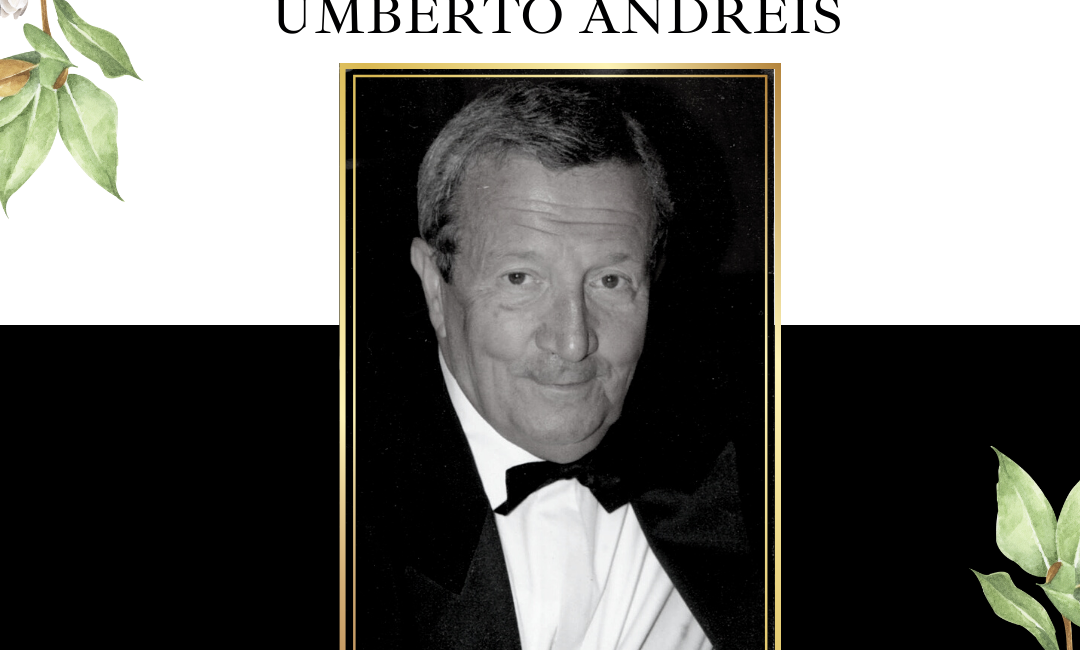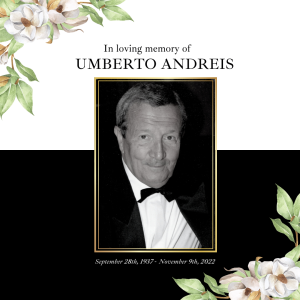 Umberto Andreis was born in Vatican City on September 28, 1937.  His father, Tullio, was First Secretary to the Holy See and although he was the son of an important official, Umberto Andreis was determined to emigrate to Canada. He landed in Halifax on October 25, 1954, and his passport became the subject of the attention of both the Canadian authorities and the Press. Umberto Andreis' arrival in Canada was taken as a historical event. What was behind all this attention?
It happened that no Vatican citizen had ever before requested a passport to be issued for the purpose of leaving the Vatican to go and live in another country! In fact, young Andreis had to wait for a specific law to be passed that provided for such a passport to be issued. Logically, his passport carried the number '1'.
In 1964 Umberto opened an insurance company, the HALL & ANDREIS INSURANCE BROKERS LTD. The prestige of the brokerage spread to St. John, Calgary, and Vancouver – coast to coast!
The honesty and competence with which he conducted his business, earned him the admiration of essential clients, and they can count on the leading Italian industrialist of Toronto.
The success is the fruit of an astute and careful policy of management in the insurance field, built up over the years. The client can rest assured that his every need, on every occasion has been intelligently covered.
In 1965 Umberto married Monique in the magnificent Cathedral of St. Michael, and they have two children, Tullio and Patrizia with whom he joined in 2011 to create Andreis Insurance Brokers.
In 2015 Umberto reached out to "the boys" Michael & John and decided to join Oracle RMS as a branch focused on commercial insurance. Umberto Andreis was associated with the construction industry for over 50 years and helped companies looking for commercial insurance secure their business assets as well as multi-million dollar projects. Michael & John had the opportunity to work with a true legend in the industry who they learned so much from and to whom they owe a debt of gratitude. Umberto was truly a pillar in the Insurance and Italian community and will be fondly remembered at Oracle RMS.