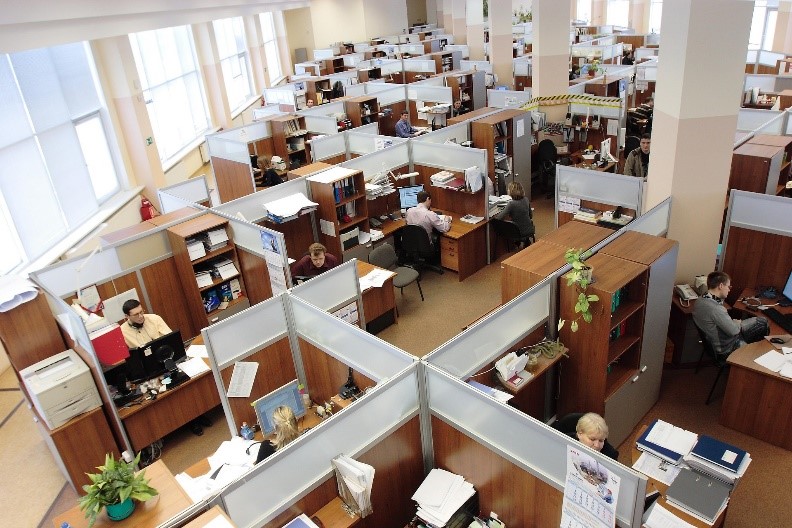 Even the best employers are at the risk of getting sued. It is important that companies protect themselves with Employment Practices Liability Insurance (EPLI)- It's one of those lesser- known liability policies that is very crucial for any business with employees. Employment practices liability insurance protects organizations against allegations and lawsuits by employees who claim their legal rights have been violated.
This could be for several reasons including wrongful acts, alleging discrimination, wrongful termination, harassment, and other employment-related issues. . Companies with one or more employees should  get  EPLI as it is not – included in a standard commercial insurance package and  is offered as an additional coverage.
Whether you operate as a restaurant owner, in the retail industry, professional services, manufacturing, or even health care, purchasing employment practices liability insurance can be a wise investment. Not only does it protect your business, and your workers, but it preserves your peace of mind and keeps you secure knowing there's a fallback if anything unexpected happens.
Here's what businesses need to know about employment practices liability insurance.
What does employment practices liability insurance cover?
Employment practices liability insurance(EPLI), is designed to pay for settlements for claims made against your business by current or former employees.. If a suit is taken to a courtoflaw, EPLI covers  legal defense costs, administrative fees,  professional hours for a lawyer, judgement awards, and much more.
Under employment practices liability insurance policies a wide range of workplace claims can be covered such as:
Discrimination –due to age, disability, race, sex, etc.
Sexual harassment
Mismanagement of employee benefits
Unlawful or unequal compensation policies
Invasion of privacy
Libel or slander
Failure to promote or hire
FMLA – violation of the Family and Medical Leave Act
Wrongful infliction of emotional distress
Breach of contract
Wrongful termination
Wrongful demotion
Wrongful discipline
Without employment practices liability insurance, the employer would have to pay out of their own pocket for out-of-court settlements, jury awards, etc., which could easily run into hundreds of thousands of dollars. Not every business has the financial power to recoup from such a loss.
What industries need employment practices liability insurance?
A few industries are naturally prime candidates for purchasing employment practices liability insurance. Those include:
Retailers. No matter what you sell, -.soft goods or consumables, retailers have a huge workforce that employs anywhere from young teenagers to seniors. Retail storeowners are at a high risk for  employee claims, whether that's failure to promote, wrongful termination, harassment, age discrimination, and more.
Professional services. Professionals who offer services or advice may benefit from a wide range of different liability coverages, with EPLI being among those that are considered highly necessary. Employers of professional service firms might run into issues where a worker feels they were denied an advancement opportunity or were treated unkindly – which can result in a claim.
Restaurants. A wide range of different workers find themselves in the food and beverage industry, so it makes sense that business owners of restaurants would invest in EPLI. Claims may allege harassment, gender discrimination, unfair wage practices, and more, which are all grounds for a potential lawsuit.
Healthcare. The healthcare industry is an interesting one, but employers working in the medical and health industry – such as dentists, chiropractors, etc. – are at great risk of having claims filed against them for discrimination, wrongful termination, and harassment.
Manufacturers. The manufacturing industry features workers of all ages, backgrounds, and races. Whether they're making apparel or heavy-duty industrial equipment, manufacturing business owners should carry EPLI to protect themselves from damaging claims.
EPLI is an excellent investment for new and small businesses. It's worth the investment as it covers your legal defense fees, settlement costs, and more up to your policy's limits – whether you win your case, lose it, or agree to settle. While no industry is immune from risks related to its employees,  some may encounter employment-related risks more frequently.
What is directors and officers liability insurance and how is it different from EPLI?
Your business, depending on what it does, may also benefit from directors and officers liability insurance. D&O, similar to employment practices liability insurance, protects your business or non-profit organization from personal financial loss that came out of lawsuits and allegations of mismanagement or wrongful acts by an appointed member of your board of directors. There are a number of covered wrongful acts that could result in a claim, depending on the scope of your D&O insurance. Depending on your policy, covered wrongful acts may include:
Misrepresentation to shareholders
Breach of fiduciary duties
Failure to comply with provincial or federal laws
Failure to comply with workplace safety regulations
Failure to comply with environmental and employment practices
Any business that is governed by a board of directors, whether it's a commercial enterprise or a non-profit, needs to invest in comprehensive D&O insurance. Individuals who serve on a board of directors could be pursued individually for their inactions or actions, even after their time spent serving.
D&O insurance can work hand-in-hand with EPLI. Discuss with an Oracle RMS broker for more information.
How to get employment practices liability insurance
Getting EPLI is easy. Simply fill out a quote form with Oracle RMS and one of our expert brokers will be in touch shortly to discuss! You can reach out directly to chat with Oracle RMS's experts about employment practices liability insurance coverage. See more information or get a free insurance quote from our trusted insurance partners.