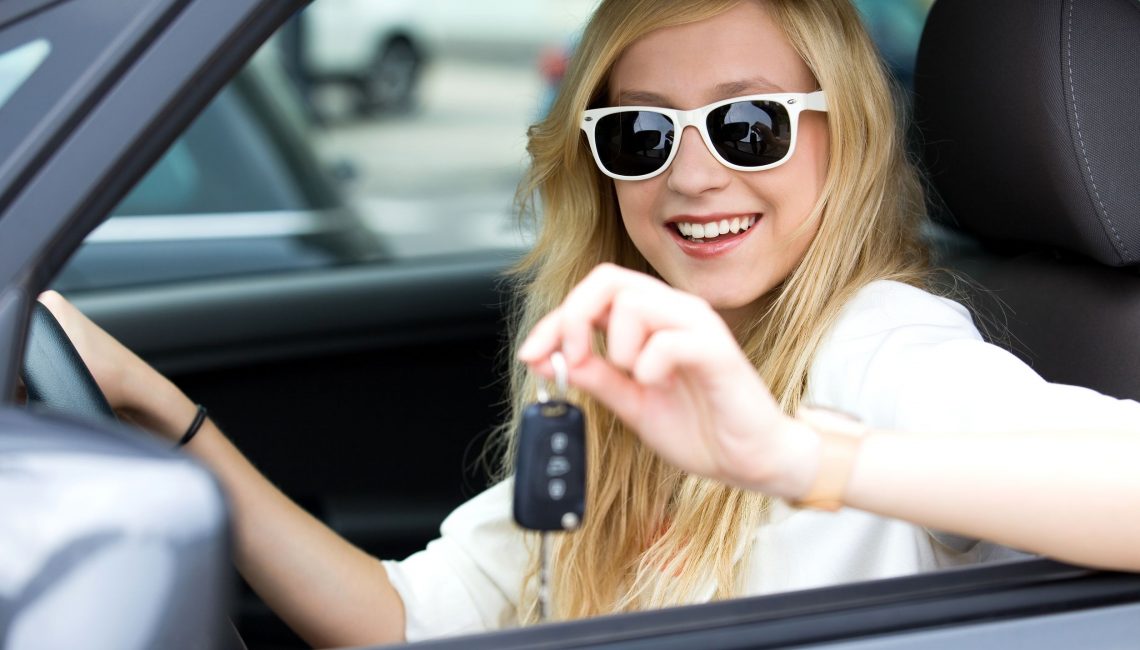 The moment your teenager turns 16 years old, it can be the best birthday they celebrate so far, while for parents it can be bittersweet. This is because in Ontario, the legal age to have a driver's license starts at the peak age of sweet 16. This means that some teenagers are eager to start driving and can do so once they pass their G1 driver's test. So, parents are given the eye-opening realization that their teenager is beginning the transition to independence and adulthood since driving is one of many milestones in your teenager's life.    
Due to the restrictions of a G1 license, your teenager won't be officially driving by themselves just yet, but that certainly won't stop them from shopping and saving for their own future car. With that being said, here's how you can help teach and choose the right vehicle for your teenage driver. Consider these four factors before making a decision.    
Safety

The safety of your teenager is the utmost important factor when choosing the right car. For example, researching car safety ratings and reviews is a good start. Also consider looking for car features like a blind spot monitoring alert, electronic stability control, which will help your teenager keep control of the car when driving on slippery roads and a hands-free cell phone connection. However, all these features are included in newer car models and on the 2020 Top Safety Picks list from the Insurance Institute for Highway Safety. If your teen is buying a used car, then they can invest in installing new-car safety features without going over budget.

Size

While the IIHS recommends a bigger and heavier vehicle for teenage drivers as it best protects drivers in a crash, smaller cars are easier to drive and park and compact or midsize SUV's fall right in the middle of both size and price. In the case of your teen, comfortability will help make a decision. Make sure your teenage driver test drives the car they're interested in and pays close attention to all details such as the car's brakes, seats and steering wheel.

Reliability

If your teen driver or you decide to purchase a used car, make sure it's a reliable one. Despite knowing that all cars need routine maintenance, others may require extra or constant care. This may cause safety concerns for your teen and can be a major inconvenience, especially if the cost begins to add up.

Affordability

Setting a budget and sticking with it is another key factor for your teen driver since they're still in school full-time and may or may not be working a part-time job. Regardless, whether they are buying their car themselves or have financial help, consider the affordability aspect that includes additional costs such as gas, financing, and insurance. In addition, don't forget that the type of vehicle you purchase will affect additional costs. For example, smaller cars generally have gas tanks that hold 12 gallons worth of gas, while larger cars hold 15 or 16 gallons.        
All in all, before you and your teen driver have mutually chosen the right car, they must pass their G2 driving test, since it allows them to drive on their own, but with certain restrictions. However, ensure you speak with an Oracle RMS licensed broker first to find out what insurance costs will look like on a new or used vehicle and ask if your teen is qualified for any car insurance discounts, such as completing a certified driver's training course.
By entrusting Oracle RMS, one of our licensed broker representatives will help you and your teenager receive the best insurance coverage and advice that will best suit your needs with a customized policy. Contact us today for more information and to get a quick and easy quote to help you and your teen driver get started.    
Choosing the Right Car for Your Teenage Driver