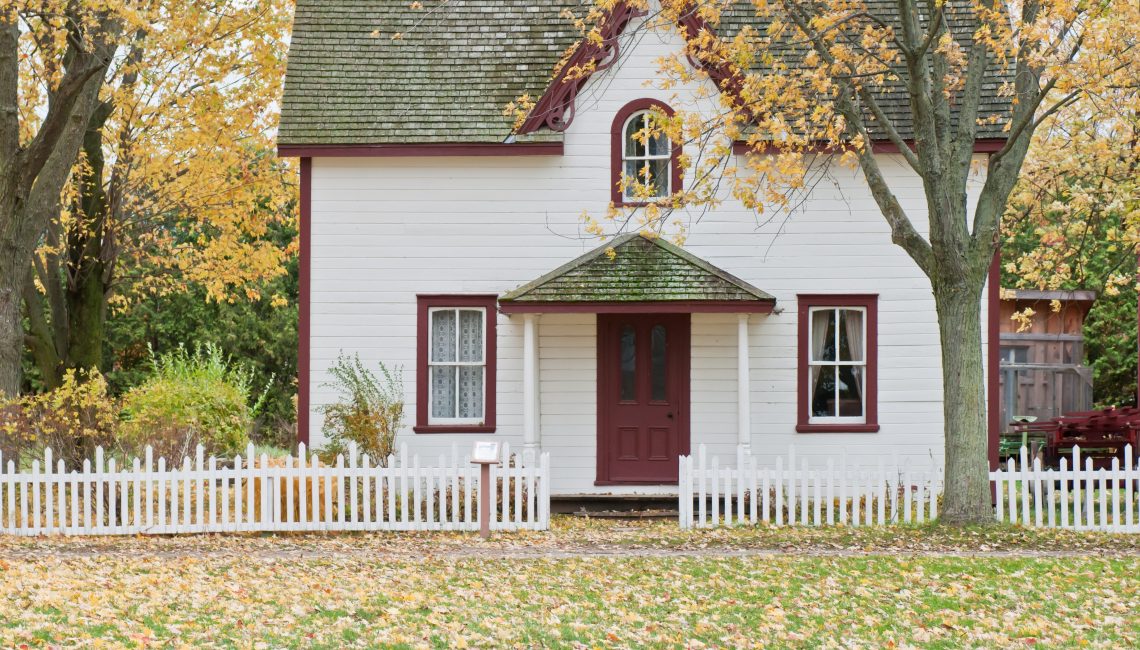 The pools are closing and the days seem to be getting shorter which means fall is here! As the kids go back to school this September, the weather gets colder and the leaves begin to change from green to orange, it's time to prepare your home for the fall and the upcoming winter season. It's also a great time to begin your chore to do list because the weather is still relatively warm and the snow can limit what can be done come wintertime. Follow our list of maintenance tips to prepare your home for the fall season. This way, you can kick back during the winter months knowing your home and yard are equipped to handle the season ahead.
Give Your Trees & Plants Some Love
Once the summer season has come and gone, start your fall maintenance to do list by checking your trees. Trees can look great but actually be in poor health, which could lead to broken trees that can damage your home, property, cars or even your family! Arborists can be hired to care for your trees and ensure tree limbs that are at risk of causing damage during winter storms are removed. They are tree experts that will lead you in the right direction for tree care. By the end of the hot summer, many trees and plants are slowly dying off. An arborist can remove these parts of trees to limit the fall away that will end up in your yard and on your lawn. If your trees are looking worse for wear, it will pay off to hire an arborist to diagnose if your trees are suffering from a disease. Remove broken branches, dead plants, and any left-over foliage to ensure you do not have a yard filled with debris to clear come spring time.
Rid Your Lawn of Leaves
Although the warm colours of spring layered on your grass makes the lawn look cozy, not raking your leaves will cause your grass will suffer. Once the leaves are covered by snow, the weight will put pressure on your grass and inhibit fresh growth that begins during the springtime. Ensure you are raking your leaves and throwing the leaves out in garbage bags.
Out With the Gutters
Leaves will not just wreak havoc on your lawn if left too long, but can also clog your gutters and downspouts. To clean out the gutters, you need to use a ladder. Hire someone or grab a helping hand to ensure there are no accidents. If you do not clean out the gutters, during rainstorms or snow storms, the water will not be able to leave the roof. This can cause flooding which will damage your roof or can even seep into your home or garage and cause damage there too.
Fix What's Broken
As you begin to prepare for the colder seasons, inspect your home and property for damages. This could include damages to your roof, foundation, panels, bricks, interlock or siding. Broken stones on interlock can cause terrible accidents in winter, uneven terrain could cause trips on ice, and dips in your driveway can become black ice hotspots. Have a look around for these damages and schedule a repair quickly. Most people want to schedule repairs before winter so ensure you do the same to secure an appointment.
Seal Sneaky Entryways 
Little critters and furry neighbours will be looking for a way into warmer areas as temperatures drop. Don't let it be your house by adequately ensuring you are covering tiny gaps in your foundation or your garage doors. You can prevent this by filling these small holes or using heavy-duty hardware material to secure the gap. This way you won't have any uninvited visitors making their home in yours.
Set Up to Avoid Slip Ups
Ensure your walkways, drive way, railings and stairs are in the right condition before snow begins the fall. Once the snow falls, ice will freeze that can lead to slippery surfaces where people can fall. Ensure your railings are sturdy, your driveway is in good condition and your stairs are clear of planters that can be a limitation when covered in snow and concealed from view. This will also make shoveling your property much easier come the first day of a heavy snowfall.
Do a Winter Supply Stock Up
Once snow begins to fall, it never seems to stop. Canadian winters are made easier with the right tools, equipment and winter supplies. Stock up on the following:
Snow blower that has been serviced and has fuel for the duration of the winter

Snow shovels, window scrapers, ice scrapers

Restock first aid kits and emergency kits in your home, garage and car

Ice melt salt that is both plant safe and pet safe (should you own a pet)
Protect the Pipes
Exterior faucets and hoses should be protected during the dropping temperatures. Pipes can become frozen and burst in freezing weather. Make sure your water is turned off for your exterior faucets during the fall before the temperature drops. Hoses should be drained of all water, rolled and stored indoors or in a garage.
Check the Batteries
Check to make sure your safety devices are working properly, not expired and have batteries. Safety devices can include smoke detectors, carbon monoxide detectors, fire extinguishers and home security systems.
Scoop Out the Dust
As the temperature becomes colder and drier, static electricity increases. This increase can ignite a buildup of lint in your dryer and cause a fire. Clear the lint buildup from inside of your dryer vents. You can do it yourself or hire a duct cleaning service to remove it. It will also save you energy as your dryer will run more efficiently.
Do a Chimney Sweep
As you begin to start using your fireplace and heating system, you will want to have made sure you did these maintenance tips before-hand. Ensure your furnace is cleaned before turning on the heat to ensure a fire is not caused from the heat mixed with debris build up. Do a chimney sweep to ensure debris from last winter is not building up and no little critters are taking up rent in your chimney.
No More Swimming & BBQs
Clean your BBQ to ensure it's not getting ruined by dried grease or debris. Store your BBQ and the propane tank in a safe area.  Close down your swimming pool with a winterization kit or follow these specific tips to ensure you don't miss a key step.
Let's begin these tips for home maintenance this fall season and we'll have our to-do lists completed before we know it. The maintenance will have our home looking and running great during the fall.  The organization will pay off during the winter when you won't have a worry and especially in the spring, as it will make the spring cleaning much easier. If you're looking to insure your home before fall begins, reach out to our licensed brokers at Oracle RMS who will work on creating you a custom tailored home insurance plan unique to you.
Home Maintenance Tips For The Fall Season