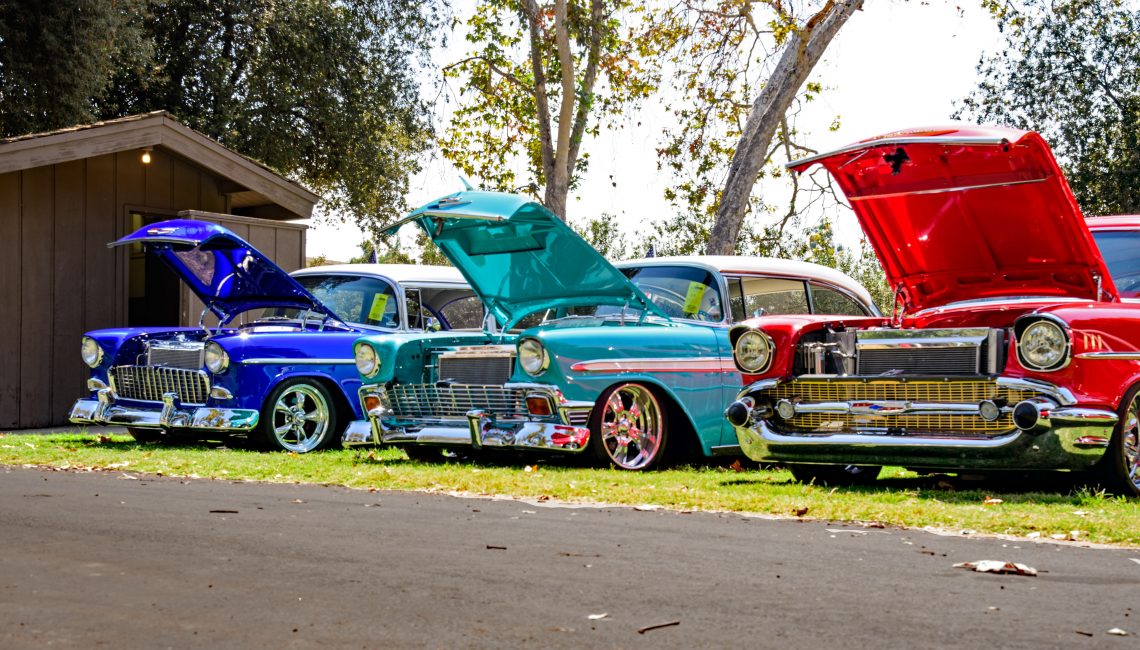 Since it is officially summer season and the warm weather is back, this allows many classic car owners the opportunity to show off and drive their vehicles out for all admirers to see. However, these car owners must always stay cautious and prepared for any and all road conditions because of how rare and old their vehicles are. These drivers must recognize that owning and driving a classic vehicle comes at a high risk.
In addition, classic cars are considered to be major investments since the value of their vehicle increases every year. With that being said, classic vehicle owners must acquire the right classic car insurance suited to their vehicle in order to protect their investments. Therefore, it is important for them to purchase the proper classic car insurance for their classic cars.
Read below for more information on insurance for classic cars.
WHAT TYPE OF VEHICLES ARE CLASSIC CARS?
Firstly, there are many people who do not know what types of cars are considered to be classics. These are the types of vehicles:

Antique Cars

Classic Cars

Exotic Cars

Special Interest Cars

Custom Cars

Military Vehicles

Street Rods

Modified Vehicles



HOW IS MY CAR QUALIFIED FOR CLASSIC CAR INSURANCE?
Before purchasing classic car insurance, car owners should know that your classic car may not be defined as a "classic" through the insurance company's criteria. Every classic car is considerably different for every insurance company, so in order for your classic car to be qualified for classic car insurance, follow these general guidelines to help determine if your vehicle is a "classic."
Age:

Your car must be at least 20 or 30 years old before some of the insurance companies consider it to be a classic. Other insurance companies may define classic cars as 1948 models or earlier, while cars older than that may be called vintage or antique.

Restricted Usage:

In Ontario, your classic car will most likely be driven seasonally. Knowing that this will be a limited vehicle for pleasure means reduced risk, which is very important information for the insurance company. If you plan to drive your classic car daily or regularly, it will not qualify for classic car insurance.

Storage:

Another important detail to mention to your insurance company is that they expect your classic car will be stored away and 

kept indoors for the winter

.
HOW IS CLASSIC CAR INSURANCE DIFFERENT FROM REGULAR CAR INSURANCE?
Classic car insurance is different from regular car insurance because it offers some key benefits compared to a daily driver's "regular" car insurance, depending on the company you've purchased your classic car insurance from. For example, classic car insurance will have guaranteed value coverage. This means the company will guarantee the value of your classic car will be paid to you in the event of a covered total loss. Another key benefit would be a lower premium. Since your classic car can often be a prized possession, there is no doubt that it will be driven with extreme caution and eventually stored away for the colder seasons, insurance companies can adjust your premium accordingly.
ARE THERE ANY DISCOUNTS FOR MY CLASSIC CAR INSURANCE?
The answer is yes. The discounts for your classic car are available as long as you have an anti-theft device, have more than one vehicle insured with that insurance company, have maintained a clean driving record and own a high-valued car collection. However, discounts will depend on the company you've purchased your classic car insurance from.
CONTACT ORACLE RMS TODAY!
Overall, classic car owners should make sure that they're protecting their vehicles with the best classic car insurance coverage. For more information on how to get started or to upgrade your current classic car insurance, call us or contact an Oracle RMS licensed broker today!  
Insurance for Classic Cars