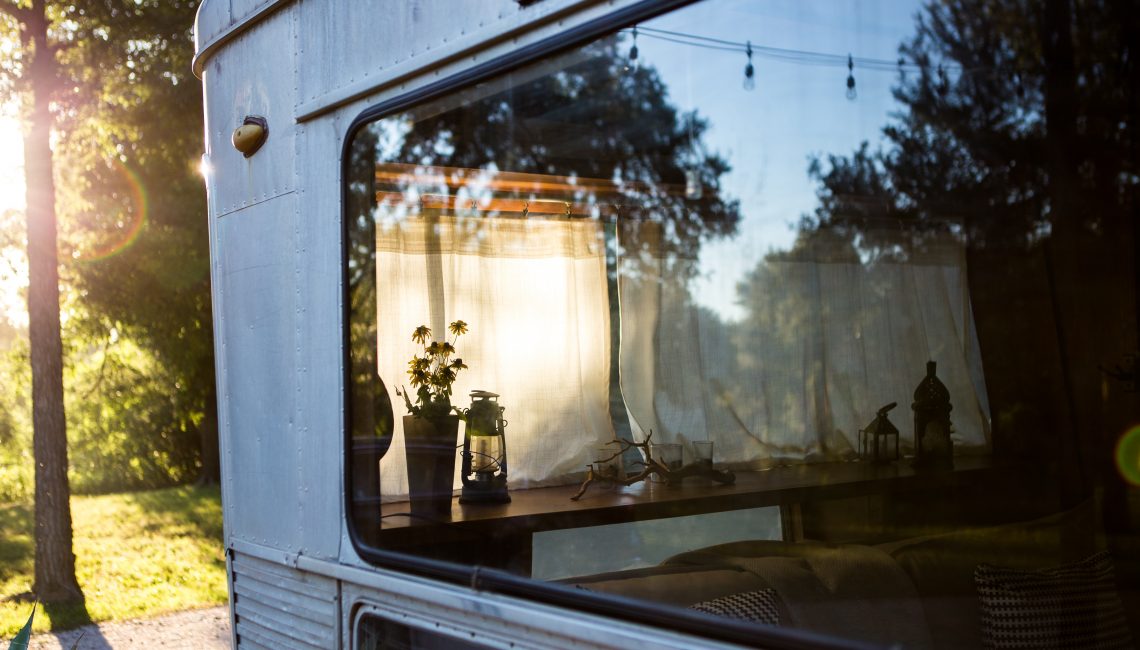 Ontario is known for its beautiful landscapes, green spaces and natural beauty. The natural spaces and environment are well maintained and are visited by many Canadian residents and tourists. Within the province, there are many permanent housing communities and areas. There are also a great variety of mobile home parks and seasonal RV campsites located in some of Ontario's finest natural areas. The top 5 mobile home parks in Ontario are the Country Village Mobile Home Park, Lincoln Mobile Home & Travel Trailer Park, Lakewood Mobile Home Park, Rockhaven Mobile Home Park & the Pine Tree Village Mobile Home Park. The top RV campsite for year round use is the Morning Mist Resort in Stonecliffe, Ontario. Mobile homes in Ontario range from $60,000-$100,000 depending on square footage, features and amenities. They range in size from 797 square feet to 1,165 square feet.
If you're a permanent resident and call mobile home parks home, then you should consider mobile home insurance coverage. If you use mobile home parks and RV campsites seasonally for pleasure and camping, you too should consider mobile home insurance coverage. Although it may not be your permanent home, you are still liable for damages while using it. At Oracle RMS, we have extensive experience in providing mobile home insurance coverage for clients. We're here to give you a few tips on obtaining mobile home insurance for your mobile home.
The Most Popular Coverages
Weather Damage, Trip Collision and Fire are the most common coverages included in a mobile home insurance policy. Due to the unique risks one might encounter on the road or stationary in a mobile home, the coverages needed differ from typical home and auto insurance policies.
Trip Collision will cover damages caused by a collision. Whether you encounter a collision on the road or get into a collision on land, this insurance coverage will protect you. Mobile homes are always on the move, which makes this type of insurance necessary due to the higher risk of collision.
Weather Damage will cover damages caused by unfavourable weather conditions. Mobile homes do not have an inground foundation like many homes. This causes a higher risk of damage due to weather conditions like tornadoes, hurricanes, thunderstorms and snow storms. Mobile homes can be tied down to the ground but this isn't always damage-proof when weather conditions are extremely strong and wreak havoc. You can increase the minimum coverage levels for your mobile home by speaking to an insurance broker or your insurance carrier.
Fire is a high risk for mobile homes. Due to a travelling kitchen, unique cooking activities and electrical outlets, mobile homes are at a higher risk for fire. A fire in a mobile home can cause severe damage very quickly due to the materials and gasses of the mobile home. It can also spread quickly to do its size.
Special Circumstance Coverage
Depending on your use for your mobile home, your coverage will be different. Whether you use your mobile home on a seasonal occasion, for family trips, or as a permanent residence, it matters. Let your insurance broker know the exact use to ensure you're getting the right coverage for your situation.
Worst Case Scenario Coverage
In the worst case scenario, your mobile home could be destroyed,stolen or leave you homeless, especially if it's your permanent residence. Get insurance coverage that will cover the replacement costs and the cost of living if you are displaced and need to live elsewhere for a limited amount of time added to your policy. This could serve very useful should you need to spend money to live elsewhere while your mobile home is being replaced, repaired or rebuilt.
Inviting Friends? Consider This
Should you be inviting friends or family into your mobile home or on seasonal trips in your mobile home, consider protecting yourself. Personal liability coverage will cover damages should someone be injured in your mobile home or on your grounds. This will cover lawsuit and medical costs. You are never 100% free from the possibility that someone could be injured on your property. To avoid being responsible for the costs associated with this negative outcome, this coverage can be helpful.
Ask About Bundles
Some insurance companies offer discounts for individuals who insure their auto, commercial, life or home policies together. Not only can this save you money, but it can be much easier to obtain mobile home insurance as they will already have your billing information on file. Plus, it's nice to have all your insurance in one place so you can stay organized and stay on top of any changes you need to make. Ask your insurance broker if you will receive a discount for bundling your insurance coverages.
More & More Discounts
You may qualify for a bundle discount, but don't stop there. Ask what other discounts you qualify for. Some insurance companies offer discounts for paying your insurance premium at once instead of monthly. Others offer discounts for signing up for an auto-renewal. Even having an amazing driving record could land you an extra discount. There are many opportunities to receive insurance discounts, all you have to do is ask your Oracle RMS broker and see if you qualify. Many people are deterred from obtaining necessary insurance due to the price, but it doesn't always have to break the bank.
Learn more about specific mobile home insurance policies from a licensed insurance broker. At Oracle RMS, we create a custom tailored insurance plan based on your situation. This way, you're getting all the coverages you need and not paying for the ones you don't. If you have any questions about mobile home insurance, reach out and contact us today!