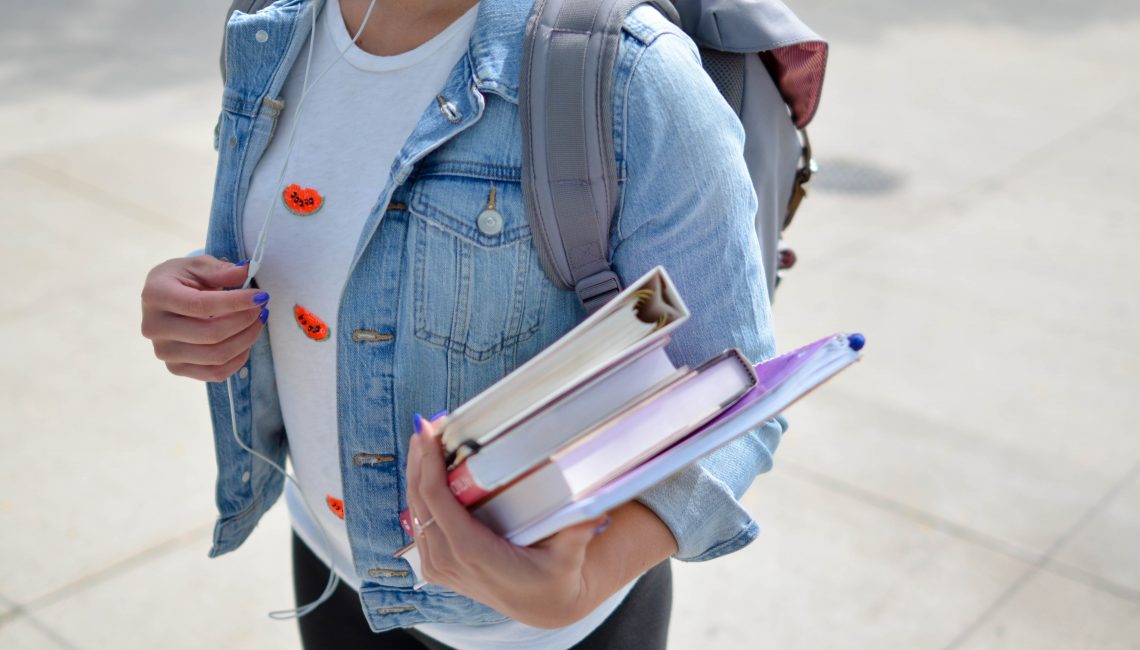 In a perfect world, back to school season would involve parents and students getting ready to transition their children for the brand new school year in September. Unfortunately, due to our current "new normal" because of the COVID-19 (coronavirus), this has prevented students from physically going back to school. This is because there are still concerns over parents wanting to bring their children back to school when Ontario still has ongoing cases. Although the Government of Ontario has unveiled a detailed plan on how to deal with COVID-10 outbreaks in schools, there is still that level of concern and uncertainty for parents of young children.
Meanwhile, for university and college students in Ontario, the Government of Ontario cleared all institutions to reopen in a phased and safe approach back in July 2020. In September, all students will be given the voluntary choice to attend school through online learning, in-class sessions or hybrid formats. With that option available, parents of these students must accept their child's decision should they want to physically attend classes. This is because some students would prefer classroom learning over virtual learning as there could be issues getting online access and waiting for an email response versus asking questions to professors and teaching assistants in person. Regardless, there are pros and cons to this situation, which ultimately depends on the students learning style and preference.
In spite of this, some parents whose children are attending a post-secondary institution and have moved out of the house may have more concern. That is why it is important they have insurance coverage because they're living on their own. By purchasing insurance, they will have protection should there be any risks of unfortunate events occurring in their life. With that being said, below are the types of insurance coverage they should have and consider.
Health Insurance
In Ontario, the Ontario Health Insurance Plan (OHIP) pays for many health services you may need. However, that doesn't necessarily mean all health services are covered. If your child is not covered under your group insurance benefits, a health insurance policy would be beneficial to have. Health insurance will provide coverage for other health care services, prescription drugs, vision care that includes the eye exam appointment, dental care, income replacement and travel insurance.
Auto Insurance
For the students who are licensed drivers and own or share a registered vehicle must have auto insurance, regardless if they don't drive their vehicle very often. Auto insurance will provide coverage for the vehicle, all listed drivers and any loss or damages. To save costs, there are auto discounts available to consider adding to a current auto insurance policy.
Tenants Insurance
Not all students who go away for school are living at the school campus. In fact, some students decide to rent a space with friends or are simply looking for more space. Tenants insurance, which is also known as renters insurance, is a property insurance that provides coverage for the renter's belongings, liabilities, and in some cases, their living expenses in the event of a loss. Tenants insurance is important to have because they're not covered under their landlords' home insurance, even though they are living under their property. Therefore, it is always better to be safe rather than sorry. For more information on tenants insurance, click here.
Life Insurance
Life is full of surprises and sometimes those surprises can be the bad kind that can result in an untimely death. Adding a life insurance policy can help avoid the added stress that comes with having to repay expenses, such as funeral costs, student loans and other debts. While you hope to never file a life insurance claim for your child, it is something to really consider and shouldn't be ignored. In this case, perhaps a term life insurance would be the best type of life insurance policy to consider purchasing.
All in all, it's important to have insurance protection and coverage that best suits your needs and situation. By entrusting Oracle RMS, one of our licensed brokers will help develop a customized insurance policy plan with the best coverage for you. Contact us today for more information and to get a quick and easy quote to help you get started.
Insurance Coverages For Your University or College Student